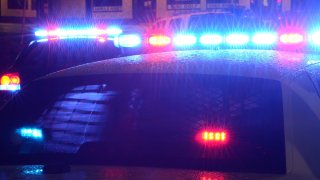 A 52-year-old man was struck and killed by a vehicle in a traffic collision in Lisle early Monday morning, according to officials.
Police said officers arrived at the intersection of Ogden Avenue and Yackey Avenue at approximately 5:45 a.m. in response to reports of a traffic crash involving a vehicle and a pedestrian.
Initially, officers were told a vehicle had struck the pedestrian, pushing him into the path of another vehicle that had also struck him. Officers were told one of the vehicles involved then fled the scene.
A full investigation determined that the man was struck by only one vehicle while crossing Ogden Avenue against the traffic signal and outside of the crosswalk.
Police said that it was not a hit-and-run collision, as the driver of the one vehicle that struck the pedestrian stayed on scene and alerted first responders.
The man was immediately transported by responding paramedics to an area hospital where he was pronounced dead. The DuPage County Coroner's Officer has identified the man as 52-year-old Robert York.