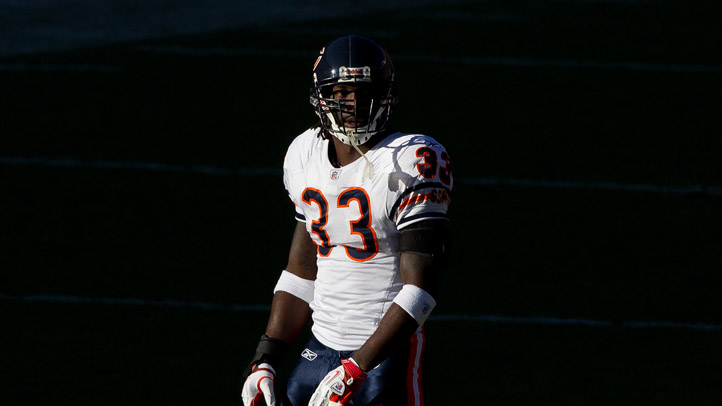 Charles Tillman will punch the time clock Sunday, he'll play through the pain of an ankle injury to play Sunday against the Seahawks.
"Trying to win a championship here" Tillman said Friday off the practice field. "I know we can't get that with me being on the sideline."
The pro-bowl cornerback wouldn't say if it was an ankle injury as listed all week, or bone spurs, but insisted every guy plays with pain 12 weeks into the season.
"I'm one guy, 1/11th piece of the puzzle in this defense. I just try to do my job."
His ball-punching skills are well noted, as well as his ball hawking.
But what guys in the defensive backs meeting rooms note most is how the veteran corner takes care of himself after 10 years of brutal body blows in the defensive backfield.
"I just watch and see how he's able to take care of his body through all the bumps and bruises and verything like that" fellow cornerback Tim Jennings said. Tillman's toughness was never in doubt according to Lovie Smith
"It was never a part of the mindset that he wouldn't be able to play this week," Smith said.