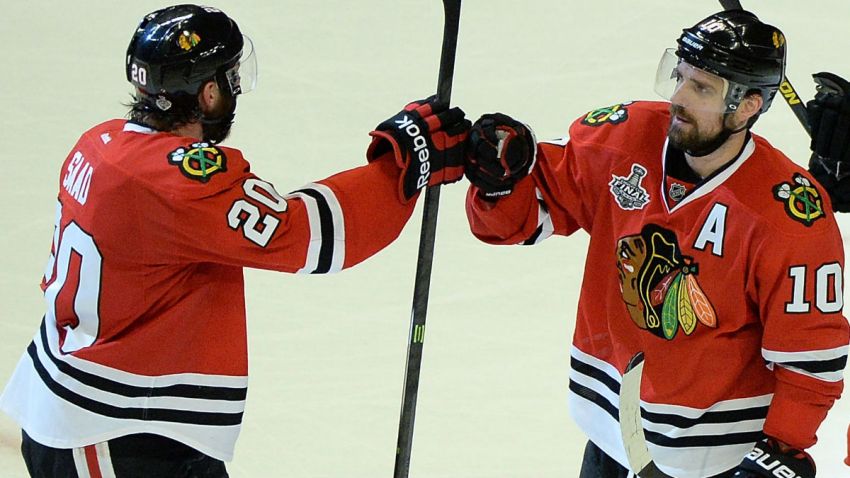 Chicago Blackhawks winger Patrick Sharp is excited to return to the Windy City after two years in Dallas, but he has only one goal on his mind as he comes back to the city where he made a name for himself.
Sharp, who signed a one-year deal with the Blackhawks on Saturday morning, is excited to return to Chicago, but there is one reason why he is putting back on the red sweater this season.
"I'm coming back to make more great memories and to try to help this team win another Stanley Cup," Sharp said. "I'm coming back home to contribute to the Blackhawks on the ice in whatever role that may be."
Sharp also announced his return to Chicago on Twitter, telling fans that he's excited to be back with the club:
Sharp is back with the Blackhawks after spending the last two seasons with the Dallas Stars. In his two years in the Lone Star State, Sharp scored 28 goals and registered 45 assists, but was limited to just 48 games last season as he dealt with a hip injury and concussion issues.
The contract that Sharp signed with the Blackhawks will pay him $800,000 as a base salary according to reports, and he can bump that up to $1 million if he hits certain performance levels.