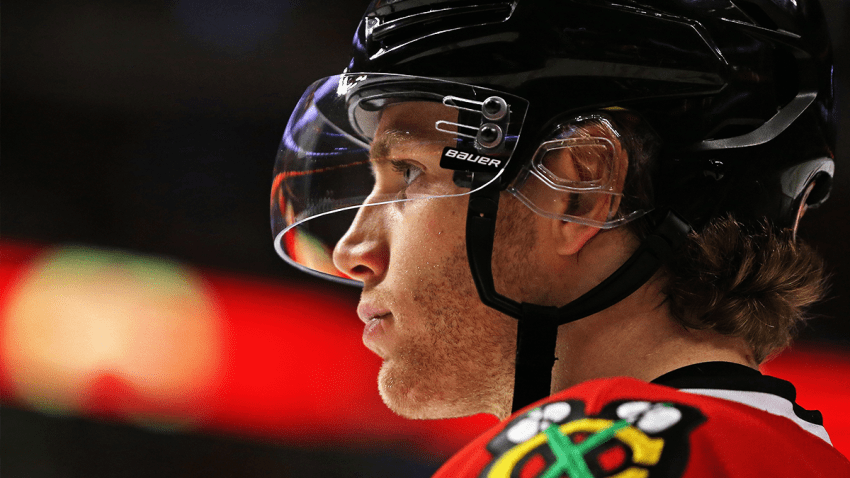 Just weeks after winning the Art Ross Trophy for leading the National Hockey League in scoring, Blackhawks forward Patrick Kane was named as one of three finalists for the 2016 Hart Memorial Trophy on Saturday.
The Hart Trophy is given annually "to the player adjudged to be the most valuable to his team" during the regular season, according to the NHL.
The other two finalists are forwards Jamie Benn of the Dallas Stars, and Sidney Crosby of the Pittsburgh Penguins.
Kane recorded a career high 46 goals and 60 assists while skating in all 82 games of the 2015-2016 season, his ninth in the NHL. He set a franchise record with a 26-game point streak from October 17 to December 13, which was the longest streak set by an American-born player.
He was also the first American-born player to win the Art Ross Trophy. This was the first time a Blackhawk won the title since forward Stan Mikita in the 1967-68 season.
If Kane wins the Hart Trophy, he would once again follow Mikita as the first Blackhawk to earn the prestigious award since 1968, when Mikita won his second of two straight Hart Trophies. Prior to 1968, forward Bobby Hull won the Hart Trophy in both 1965 and 1966.
The winner of the 2016 Hart Trophy, selected by a poll of the Professional Hockey Writers' Association, will be announced during the NHL Awards on June 22 in Las Vegas.