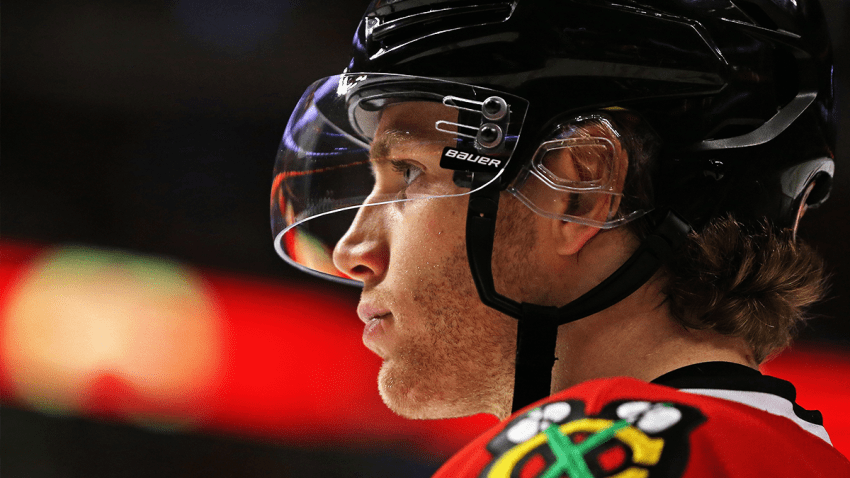 Chicago Blackhawks winger Patrick Kane will represent Team USA at the World Cup of Hockey later this month, and on Wednesday he was officially tabbed to be an alternate captain for the squad.
Kane, who has represented the U.S. in the last two Olympic Games and in the 2008 World Championships, will join Minnesota Wild defenseman Ryan Suter in that role, with San Jose Sharks captain Joe Pavelski donning the "C" for the United States in the tournament.
In the last two Olympics, Kane has played solid hockey, scoring three goals and dishing out six assists as he helped the team to a silver medal in Vancouver in 2010 and a fourth-place finish in Sochi in 2014.
Kane isn't the only Blackhawks player that will play a leadership role in the World Cup. Hawks captain Jonathan Toews was recently named as an alternate for the Canadian squad, with Pittsburgh Penguins star Sidney Crosby getting the captaincy for the tournament favorites.
Tune-up games for the World Cup will begin this week, with Team Canada and Team USA squaring off at Nationwide Arena in Columbus on Friday night. The first official games of the tournament will take place on Sat., Sept. 17 at the Air Canada Centre in Toronto, with Team USA starting off the event with a battle against Team Europe.