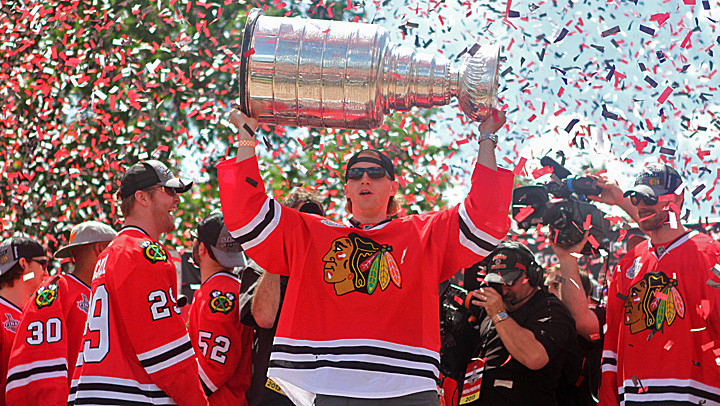 The Chicago Blackhawks may be the talk of the NHL after winning their second Stanley Cup in four seasons, but that hasn't translated into much coverage on ESPN.
Obviously, that culture is far from changing at this point with the league being heavily involved with NBC and NBC Sports Network, but there are still glimmers that the NHL might get some love on the Worldwide Leader. To that point, the network's new SportsCenter ad campaign debuted on Friday, and a familiar face checked in:
Seeing Patrick Kane alongside other sports stars like golfer Bubba Watson, NASCAR driver Jimmie Johnson, NFL quarterback Robert Griffin III, and tennis player Maria Sharapova is quite the shock to longtime hockey fans, but it is a testament to the appeal that Kane has on the American sports landscape. We have argued on this blog in the past that Kane is the face of hockey in the US, and this commercial is one more example of that.
For those who don't want to watch the whole ad to see Kane's part (including a nice shove from Blackhawks killer Sam Gagner), here is a smaller clip from the network: