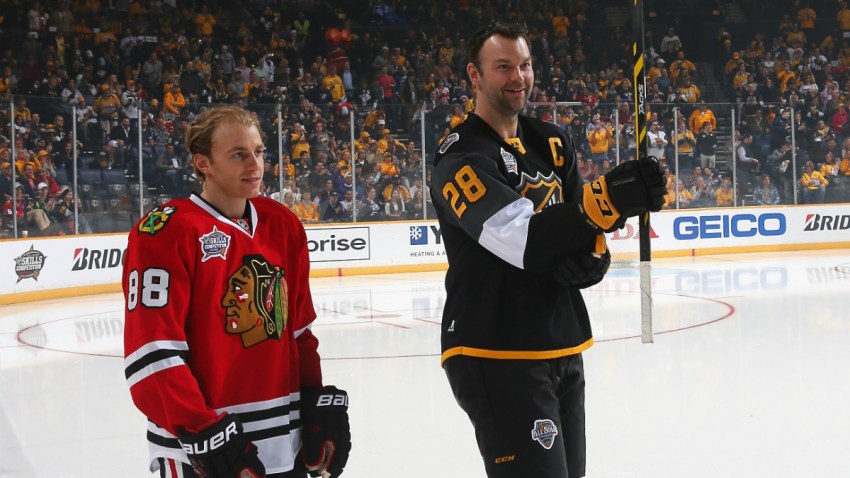 The Chicago Blackhawks have a history of not feeling very welcome in Nashville, with ticket policies and "keep the red out" serving as reminders of their status as unwelcome guests, but even during the NHL All-Star Game, the anti-Hawks feeling of the city was on full display.
Blackhawks forward Patrick Kane was the target of Predators fans in Nashville on Saturday night during the skills competition. Kane, who participated in three different events, is serving as the captain of the Central Division team in the 3-on-3 tournament at the game, but fans didn't let that stop them from giving the forward a rude welcome:
Pacific Division captain John Scott certainly seemed to enjoy the boos for Kane.
"We talked about it before," Scott told reporters after the event. "He said watch this, I'm going to get booed.' We had a pretty good time with it and I thought it was pretty funny that the fans booed him."
It's unclear whether fans will continue to boo Kane as he takes the ice with three Predators players during the All-Star Game on Sunday afternoon, but if the skills competition is any indication, there's no love lost for a player that has helped eliminate Nashville from the postseason on several occasions.