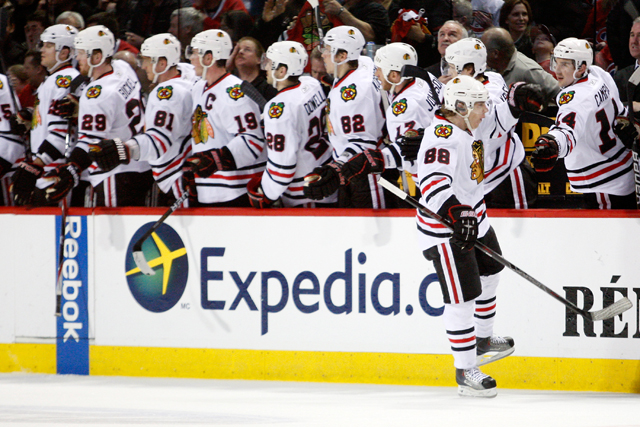 Chicago Blackhawks fans will be glad to know that Patrick Kane could be back on the ice, in healthy form, as early as the start of training camp.
A doctor's appointment on Monday revealed that the 22-year-old winger is on schedule in his recovery from wrist surgery on July 19. Kane told the Chicago Tribune's Chris Kuc that he's "100 percent" sure that he will be ready by the start of the season.
Conflicting reports have left questions concerning just how soon Kane would be ready to hit the ice, injury-free. Blackhawks GM Stan Bowman recently said that Kane would be ready for the start of training camp, but Kane recently told Toronto's Fan 590 that he was unsure if he would make it back for the start of training camp.
Kane still has a short cast on his left wrist, and he will visit the doctor next Monday to discuss having it removed. Presently, Kane can't put his two hand on his stick, shoot pucks and stick-handle, reports the Chicago Tribune.
He hopes to have a better idea for his return once he has his cast removed and regains mobility in his left arm.