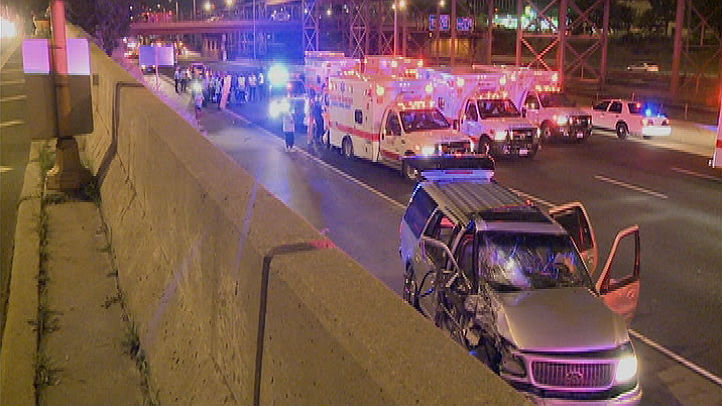 A Chicago man faces charges of driving under the influence after he allegedly sideswiped a party bus with his SUV Tuesday on the Eisenhower Expressway.
Andy Darrell Taylor, 28, was driving a Ford Expedition that struck the left side of the bus a little after 2:30 a.m. near Ashland Avenue on the inbound Interstate 290 and then rolled over, officials said.

An Illinois State Police District Chicago trooper said 19 people were taken to the hospital. None of the injuries were said to be life-threatening.

One of the passengers, 24-year-old Kyesha Shaw, said some riders were standing, dancing and drinking when the crash occurred.
"It was just a big boom," Shaw said, adding that a lot of beer and liquor bottles went flying after impact.

The bus was transporting people between area bars.

Eastbound lanes of the expressway were closed for nearly an hour.
Taylor is expected in court for the DUI on July 26, according to officials.