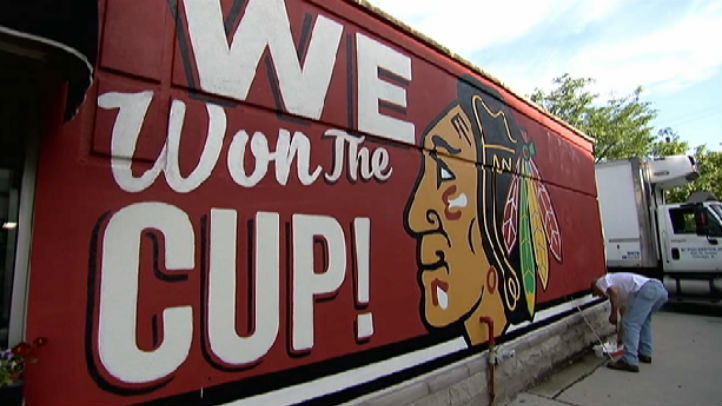 A Chicago painter was up bright and early Tuesday morning to celebrate the Blackhawks Stanley Cup victory by editing his popular murals throughout the city.
Ches Perry of Chicago-based Right Way Signs, painted the now-famous Hawks mural on the Palace Grill.
The mural initially read "We Want the Cup," but was changed Tuesday to "We Won the Cup."
He also added 2015 Stanley Cup Champions to the image and painted each year the Hawks have won the cup.
"It was a real exciting series and you know it's hard to believe they won again," Perry said. "Three cups in six years is pretty amazing."