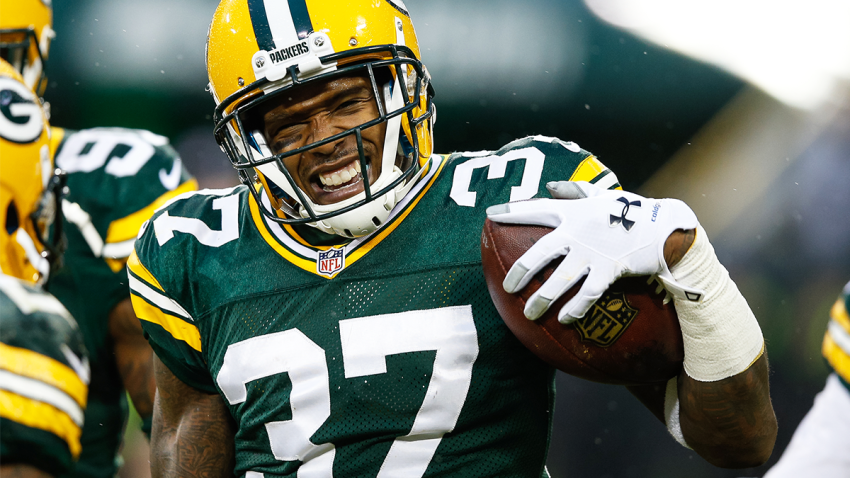 The Chicago Bears will be taking on the Green Bay Packers in an NFC North battle on Thursday night, but their bitter rivals to the north are going to be at least a little bit shorthanded when the two teams tangle at Lambeau Field.
During his press availability on Tuesday, Packers head coach Mike McCarthy confirmed that running back James Starks and cornerback Sam Shields will both miss Thursday's game against the Bears. According to the coach, Starks had surgery on a knee injury, knocking him out for at least a few weeks.
The Packers are also dealing with some injury concerns with Eddie Lacy, who has an ankle ailment that kept him out of practice Tuesday. The running back is "very sore," according to McCarthy, and it's unclear if he will be available for the Packers on Thursday night.
Cornerbacks Damarious Randall and Qunten Rollins are also dealing with groin injuries, but it's unclear as to whether they'll be available for an injury-plagued secondary.
The Packers did make a move to address their depth issues on Tuesday as they acquired running back Knile Davis in a trade with the Kansas City Chiefs. According to reports, the Packers sent a draft pick back to the Chiefs, but the official parameters of the trade have not been announced.