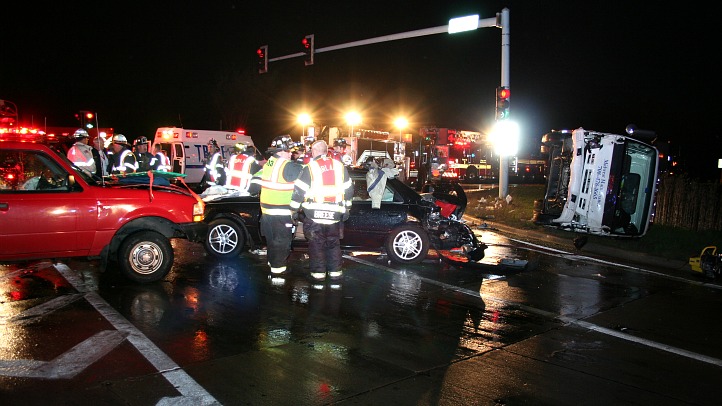 The surviving family members of those killed in a crash in Orland Park last month have filed a lawsuit against the street-sweeping company they say caused the wreck.

"The fault, as far as I'm concerned lies completely on Midwest Maintenance Systems and their driver," said attorney, Mark Horwitz, who is representing the Deis family.

Nazai Deis, 62, Wafieh Deis, 49, and Samah Deis, 15, were killed when a street sweeper collided with their truck at the intersection of 171st Street and LaGrange Road.

Through a translator on Wednesday, Nazai Deis' brother, Hamdi Deis, said it feels like he's living a nightmare.

Police reports indicate the driver of the street sweeper was at fault in the crash, indicating that he ran a red light on his way to a job. There's no indication a crime committed, like drunken driving, but the remaining family members are suing for unspecified damages.

A lawyer for Midwest Maintenance Systems issued a statement:

"We are investigating the causes for the accident. The lawsuit has been filed and when appropriate, we will file our clients' responsive pleadings."