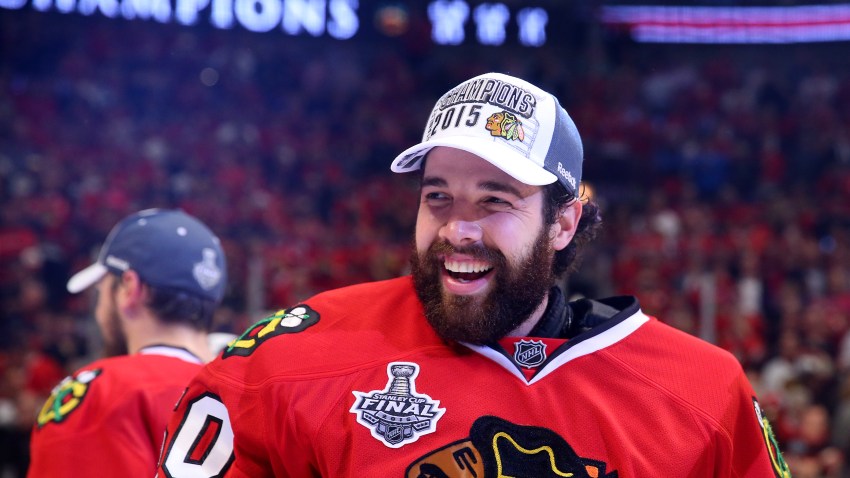 The Chicago Blackhawks have put several players on the trading block as they look to fit their payroll within the NHL's new salary cap parameters this offseason, but one player that is getting a surprising amount of attention is goaltender Corey Crawford.
Granted, none of this attention has come from established NHL insiders, but with a $6 million cap hit and teams like the Edmonton Oilers looking for consistent long-term options in net, some have wondered aloud whether or not Blackhawks GM Stan Bowman should consider trading Crawford this offseason.
One of the most popular trade proposals floating around is this: send Crawford to the San Jose Sharks, and in exchange get back goaltender Antti Niemi, whom the Blackhawks let walk away after an arbitration decision in 2010.
Niemi currently holds a $3.8 million cap hit, meaning that the Blackhawks would save more than $2 million in salary cap room for the coming year.
When discussing it exclusively in terms of money saved, a deal could make sense. The $2.2 million should be enough to re-sign Marcus Kruger, or come very close to it, and that would allow Bowman to focus more heavily on bringing back Brandon Saad and perhaps convincing Brad Richards and/or Johnny Oduya to come back on cheaper contracts thanks to the space that will be created when (or if) Patrick Sharp and Bryan Bickell are traded this summer.
Beyond simple money however, a trade like that would make zero sense for the Blackhawks.
Over the past three seasons, Crawford has had a better save percentage than Niemi has had, and he's been a consistently better goaltender. According to a "quality start" statistic devised by Rob Vollman of Hockey Abstract, Crawford has made quality starts 63.6 percent of the time over the past three seasons. Niemi has a narrow edge in total quality starts, beating Crawford 91 to 89 in that category, but his percentage is much lower, checking in at 54.8 percent.
Some would counter that argument by saying that Crawford has a better defense in front of him to minimize quality scoring opportunities, but that argument is holding as true as it once did.
The Blackhawks allowed significantly more shots on goal this season than they did in the 2013-14 campaign, allowing three more shots per game on average. Crawford also faced 128 more shots in the 2014-15 season than he did in the previous year, and that was in spite of the fact that he played in two fewer games.
Those numbers would indicate that the Blackhawks would likely take a step back with Niemi in net, but more importantly, they also indicate that the team would be ill-advised to roll with a goaltending rotation of Scott Darling and Antti Raanta.
Sure the financial savings would be big, but with a defense that could potentially lose Oduya and Michal Rozsival and be reliant on several young players, why would the team want to go with a less experienced goaltender?
The short answer is that they wouldn't, and the longer answer is that Bowman has already indicated that Crawford is a long-term piece of this team's core group of players. Bowman stayed away from big free agent contracts despite having the opportunity to dish out some money to grab a different goaltender, and he ultimately gave Crawford a big extension after the team won the Stanley Cup in 2013.
That sure seems to indicate that Bowman sees Crawford as a long-term piece to the puzzle for the Blackhawks, and because of that and all the other reasons laid out here, it's hard to imagine that a trade would take place. Nor should it.