Chicago Cubs fans on Twitter staged a collective freak-out on Friday after reports emerged that the team was "open" to trading third baseman Kris Bryant, but a closer reading of the situation suggests that it may be premature to weep and gnash teeth over the news.
In the piece, published by ESPN's Buster Olney, sources have informed the columnist that the Cubs will "listen" trade offers on "almost any player," and that includes Bryant, who missed a big chunk of the 2018 season due to a shoulder injury.
Potential Cubs Free Agency Targets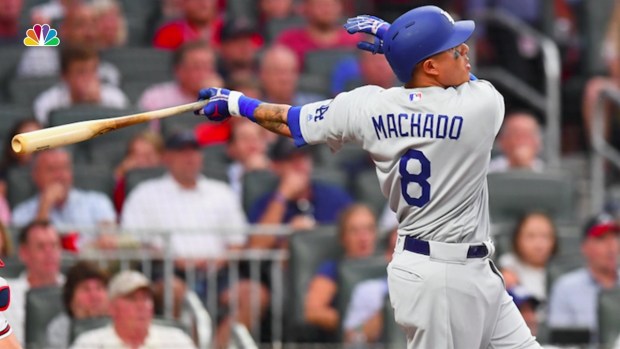 To bolster his case, Olney quotes Cubs President Theo Epstein, who refused to label Bryant, or any other player, as "untouchable" when it comes to trade talk.
"We've never operated with untouchables," he said. "It sends the wrong message. Given what we're trying to accomplish, it would be virtually impossible to envision the deal that would make sense to move them. I just don't believe in untouchables. Why limit yourself?"
The words "virtually impossible" don't exactly equal "open to trading," but Olney details each step of the team's thought process if they were to open up to trade offers on Bryant.
The team is bumping up against the luxury tax threshold due to contracts handed out to players like Cole Hamels, Yu Darvish, and Tyler Chatwood, and Bryant could potentially get a slight pay bump from his 2018 contract. That would likely put him around $12 or $13 million a season, and the Cubs have other needs they need to fill, so Olney postulates that the team could obtain cost-controlled young players in a trade for the former MVP.
Olney also points to the team potentially souring on Bryant due to his injury issues in 2018 and his reported unwillingness to agree to a long-term contract extension.
That being said, Bryant does have three years of team control left, so even without a contract extension, he would still be an incredible value even with a slight pay-bump, and judging by Epstein's own words, it would be nearly impossible for them to get the kind of return on him that it would take to even consider trading him.
All of this is a long-winded way of saying that the Cubs aren't going to trade Kris Bryant, barring a trade the likes of which we have not seen in baseball in the recent past. The Cubs' contention window is still very much open, and the idea of trading Bryant would be completely ignorant of that reality.