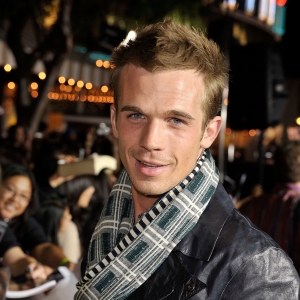 This is not a professionally written news story. I say that because I am an unabashed, die-hard, three decade fan of Garth Brooks.
And I want tickets.
But I've found out that scoring tickets is pretty confusing.
Plenty of ticket sites claim to have secret stashes of tickets that aren't yet supposed to be available or were supposed to have sold out. But how do you know when to fork over the big bucks for the unofficial sites claiming to have the advanced sale or miracle ticket deals?
For those of you who have been living in a cave, or who only read the International Herald Tribune, or possibly have been in some kind of time vortex, Brooks is the most popular performer, basically, since somebody stood up and sang in front of a brontosaurus. So in that regard, I am one of about 4 billion people.
Thirteen years ago, Brooks walked away from show business and retired to spend more time with his young daughters. Now that college has claimed them, he is back out there and his comeback concert is scheduled for Sept. 4 at Chicago's Allstate Arena.
Just to give you an idea how big of a deal this is, when he announced five shows in Ireland, they sold out almost instantaneously-- all 400,000 tickets. Then there was a glitch with neighbors and the arena or something, and those shows got canceled.
Have I mentioned that the Chicago show will be his very first actual concert in years? Sure, he did that solo thing in Las Vegas with an acoustic guitar on weekends, but that was not a big, full Garth arena show. If you've never seen one, it's kind of like watching a nuclear explosion in a dynamite factory.
But bigger.
Brooks is known for being almost maniacally loyal to his fans. Ticket prices have always been kept low, and were always one price. For this show, the top seat is to be less than $60 and there are no advance sales. Tickets are set to become available until 10 a.m. Friday on the Ticketmaster website.
So how is it that brokers already claim to have them?
Places like StubHub, TicketsPronto and Vividseats all purport to have tickets available on their web sites.
Stubhub claims to have 209 tickets available for Garth Brooks. Ten tickets in the front floor section, advertised at $2,500, and two tickets in section 103 on the side for $1,103 apiece. In the upper balcony section 214, 18 tickets are available for $206.29 each (Really? $206.29?).
Stubhub spokesman Glenn Lehrman explained by phone from San Francisco that all of their seats would be best classified as "anticipatory," but with solid reasoning behind that anticipation.
"The way the concert ticket industry works is that these are all likely tickets given to brokers by the venue, management, or the artists themselves," he said.
When I told him that Brooks is famous for not working that way, Lehrman said, "I have trouble believing that. He would be the first artist in history to not follow that policy."
Lehrman said only 30 to 40 percent of available tickets are actually put on Ticketmaster for sale to the general public. The rest end up on the secondary market.
TicketsPronto doesn't say how many tickets they've got available for the Brooks concert, but their web site listed them at $2,640 for section 1 on the floor and down to $260 for seats in the rafters.
A clerk on their toll free number insisted to me that they had tickets, but when I called back and identified myself as a reporter a different clerk told me they didn't really have a media contact, but admitted they also didn't really have any tickets yet.
"You can pre-order them," he said. "They're not on hand right now."
What about those prices? He said those are basically the price being offered for seats in the last row of the given sections on the chart. But the actual seats might be closer.
"We guarantee you're going to get them in that section," he said.
Could it be something is leaking out of the arena?
Officials at the Allstate Arena say no. No tickets. Not yet. No one has them.
Period.
Brooks' spokeswoman Nancy Seltzer said "absolutely no tickets" have been released.
"With the greatest of respect to the StubHub gentleman, he is completely wrong," she said. "If, as he says, Garth Brooks is the first artist in history not to work with ticket brokers, then I guess he is. Garth Brooks takes care of the public in the best way possible…fairly. He has always been known for this and always lives up to it. I can only repeat that no 'for sale' tickets have been released, and will not be released for sale until Friday morning at 10 a.m. sharp."
So, get ready for Friday morning fellow fans.
A memo to bosses out there: If lots of people are missing at the start of business, they'll come streaming in eventually. They just can't trust the internet connections you've given them, and making sure you have good internet to tackle Ticketmaster for Garth Brooks tickets is kind of important. You know, like childbirth. Or life.
Better to be safe on a home connection than sorry and hear about the concert from your friends the next day.
As for me, if my boss is reading this, you will absolutely see me on Friday.
Eventually.