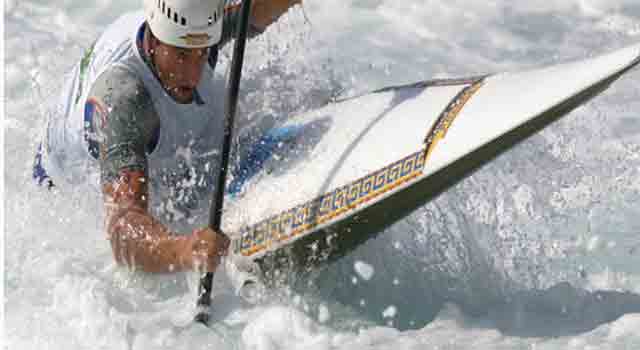 Enjoying a water park this summer might have cost you a pretty penny, but it's nothing compared to the water feature the Chicago Park District has planned.
The CPD promised this week that they will contribute $20 million toward the construction of a canoe and kayak slalom course if the Summer Olympics come to Chicago in 2016.
But the District already approved $15 million in 2007 to pay for another Games site in Douglas Park. If approved by the board, the Northerly Island project would more than double the Park District's current financial commitment to the Olympics.
CPD Superintendant Tim Mitchell told the Trib that there is no solid commitment yet to pay for the course:
"I have several years ... to make the business decision," he said. "I do not have to spend any money."
But that's not what Mayor Daley's 2016 Olympic bid book says. According to the 500-plus-page outline, "the Chicago Park District has committed to constructing the permanent venue components of the Olympic Island Slalom Course."
That's right... permanent.
Exactly what is Chicago supposed to do with a permanent slalom course? Well, the idea is that once the Olympics are over, the course will be used as a white-water rafting attraction for tourists.
We're pretty sure that when people come to Chicago—among the plains of the Midwest—they don't expect white-water rafting.
Erma Tranter, president of Friends of the Parks, agrees:
"It's pretty clear that we don't need or want a white-water rafting legacy project on Chicago's lakefront, given that we are Chicago and not Wyoming," she said.
However, given that Chicagoans can now surf along "the third coast", we might be open to yet another new trick for our old Lake.
Especially if we end up paying for it.
Matt Bartosik, a "between blogs" blogger, is more interested in 'turf' than 'surf'.
Copyright FREEL - NBC Local Media