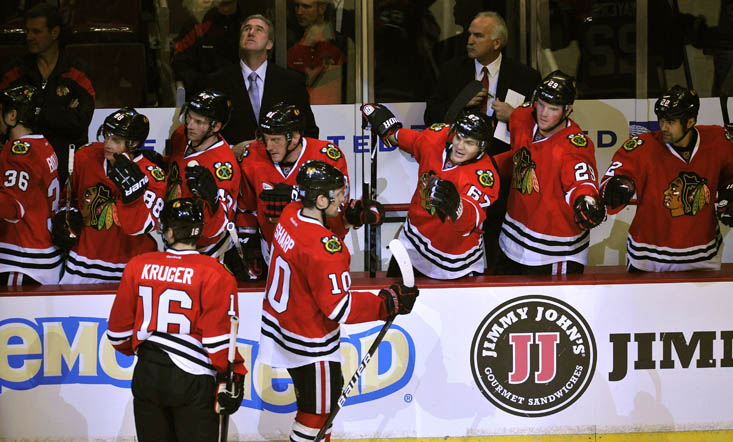 Well, now 0-82 is off the agenda as well.
The Hawks won their opening game at the United/Continental Center, whatever that merger ended up being. And they did it in pretty dominating fashion, running out to a 4-1 lead before putting the car in neutral in the 3rd period. But for the first 40 minutes, the Hawks were rampant, out-shooting the Stars 25-9. They had the puck for a great majority of that time and caused havoc in Andrew Raycroft's crease. This was in opposition to Corey Crawford's, who generally had to deal with one shot and done. It's what it's supposed to look like.
Thoughts:
Clearly, Dave Bolland makes a huge difference. With three lines threatening, the Hawks simply become a relentless team. His goal was kind of a joke, merely Raycroft waving a passing puck and wishing it well on its trip to the net, but his play wasn't. Led the team in shots and activity.

No Hawk played more than 24 minutes. This is key in keeping everyone fresh for the rest of the year.

The Duncan Keith-Nick Leddy pairing continues to be an amateur burlesque show, as they gave up another breakaway when they each tried to jump in the play. One wonders what the breaking point will be.

John Scott dressed for reasons no one understands, played three minutes that no one will remember and served no purpose that anyone can identify. I can only hope this is the last time this happens for months.

Marcus Kruger actually had himself a nice little game.

So a clean win, with no muss and no fuss. We missed these last year.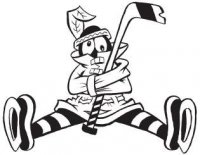 Sam Fels is the proprietor of The Committed Indian, an unofficial program for the Blackhawks. You may have seen him hocking the magazine outside the United Center at Gate 3. The program is also available for purchase online. Fels is a lifelong 'Hawks fan and he also writes for Second City Hockey .