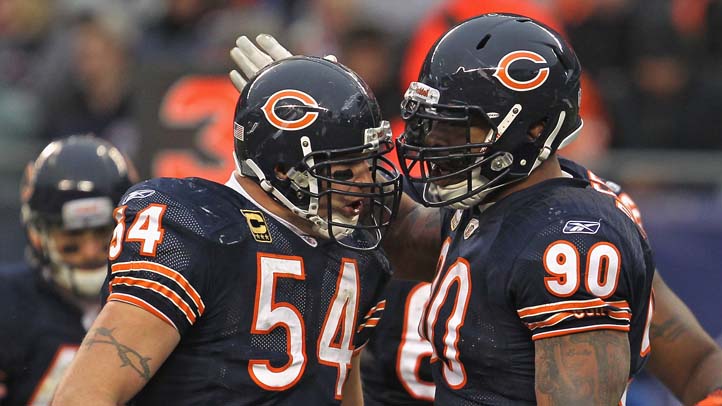 The Bears defense was not the reason Lovie Smith was fired. In fact, they were ranked third in the league at points allowed and fifth at yards allowed. They were ranked first in the league at interceptions and defensive touchdowns and second at forced fumbles. The Bears defense is the reason the Bears won games.

With that sort of overwhelming defense, the Bears' new coaches aren't dumb. They're going to stick with what works and try to build on the defense that is there. New defensive coordinator Mel Tucker plans on sticking with the same base 4-3 defense.

"We're going to call things generally the same way," Marc Trestman said Thursday. "We're going to put some spin on it that Mel can bring with him from where he's been in the past, but essentially the style of play and the type of football that we're going to play defensively will not change much."

One of Tucker's challenges will be to continue the Bears' commitment to creating turnovers. Charles Tillman was the best in the league at forced fumbles, and Tim Jennings had the most interceptions. Tucker's defense has to continue the Bears' tendency to swarm on the ball.

But one thing Tucker needs to do is figure out how to keep the Bears' defense going to all 16 games and the postseason. The Bears were hot early, but slowed down as the season went on. Too many players dealt with injuries, and the defense is only getting older. Tucker's defense has to figure out the best way to make use of the Bears' resources without wearing them out.
Copyright FREEL - NBC Local Media