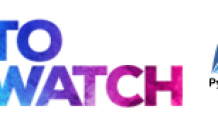 Lindsey Vonn got her redemption, winning her first Olympic medal since 2010, when she became the face of Team USA at the Vancouver Olympics. Elana Meyers Taylor didn't get the gold medal that just eluded her four years ago, earning a silver once more. And Chicago's Aja Evans failed to repeat her bronze medal victory from 2014.
[[474403013, L]]
Suburban skater Bradie Tennell returned to the ice for the start of her highly-anticipated run at an individual medal, moving on but stumbling in the process. Plus, the United States nabbed its first-ever medal in women's cross country.
These are the stories you need to follow in Pyeongchang over the next 24 hours:
1. Team USA's Bradie Tennell, Mirai Nagasu Stumble in Quest for Short Program Medals
She's already been called the Cinderella story of the 2018 Pyeongchang Olympics, but now, 20-year-old rising star Bradie Tennell looks to become even more. The Carpentersville resident skated in the women's short program Tuesday night, landing in 11th place but still qualifying for the final round as she looks to become a medal contender in her second Olympic showing.
Performing to music from the South Korean blockbuster "Taegukgi," Tennell was the first of 30 skaters to perform and fell to the ice on her opening element - a triple lutz to a toeloop combination, receiving a score of 64.01. The 2018 U.S. national champion finished her routine cleanly and held onto first place through the first 18 competitors, but finished the short program in 11th.
Fellow American Mirai Nagasu finished in ninth, the top of the three Americans, after already making history in the Winter Games when she became the first U.S. woman and just the third woman ever to land a triple axel on Olympic ice during the team event free skate. Nagasu stumbled on her trademark jump in the individual competition, receiving 66.93 points.
And after placing a hand on the ice to brace herself coming out of a triple lutz, Team USA's Karen Chen, the 2017 national champion, ended in 10th place with 65.90 points. Chen choreographed both her short and long programs herself and counts 1992 Olympic champion Kristi Yamaguchi among her friends and mentors.
Despite their stumbles, Tennell, Nagasu and Chen all still have a chance to ultimately reach the podium. The women's short program began with 30 skaters, the top 24 of which advance to the free skate on Friday (Thursday night in the US), where their combined scores in the two programs determine the medals.
Full recap: Women's Figure Skating: Russian Skaters Deliver in Women's Short Program
Must-see: Fashion Watch: Best and Worst Olympic Figure Skating Outfits
[[474706403, C]]
2. Meyers Taylor Takes Silver, Evans Falls Short in Bobsled
Team USA's Elana Meyers Taylor reached the podium in women's bobsled Wednesday, claiming silver and winning out over her training partner and rival, Kaillie Humphries of Canada.
Meyers Taylor claimed silver in Sochi, behind Humphries' gold, and while Meyers Taylor and brakeman Lauren Gibbs were able to top Canada this time around, their efforts weren't quite enough to snag gold.
Mariama Jamanka of Germany took the top slot, with a time of 3:22.45 in four runs. Meyers Taylor finished just .07 seconds behind, while Humphries rounded out the podium .44 seconds after Jamanka.
Chicago native Aja Evans, alongside pilot Jamie Greubel Poser, fell short of medaling, ending all four runs in fifth place, .57 seconds behind the first place finish.
Meyers Taylor's victory means the U.S. continues its tradition as the only nation to win at least one medal in every Olympic women's bobsled race, including the silver and bronzes from Sochi four years ago.
Full recap: Meyers Taylor Nabs Silver, Chicago's Evans Falls Short
Must-see: How the Heck Did She Get Into the Olympics, Anyway?
[[474689033, C]]
3. Italy's Goggia Wins Gold, Vonn Takes Bronze in Women's Downhill
Italy's Sofia Goggia held off a strong field to win gold in the women's downhill, while Team USA's Lindsey Vonn took bronze, finishing 0.47 seconds behind her rival.
"I gave it my best shot," Vonn said through tears after the race. "And I'm so proud to have competed with so many amazing girls."
Ragnhild Mowinckel of Norway won silver, finishing 0.09 seconds behind Goggia.
Vonn's bronze-medal finish makes history: At 33, she is the oldest female medalist in Alpine skiing at the Winter Games. She will ski again in the combined on Thursday (Wednesday night in the U.S.), going up against teammate Mikaela Shiffrin, who won gold in these Games in the giant slalom.
Team USA's Alice McKennis finished fifth, Breezy Johnson finished seventh and Laurenne Ross finished 15th.
Full recap: Vonn 3rd in Last Olympic DH; Her Pal Goggia of Italy Wins
Must-see: Photos show Rio's abandoned Olympic ghost town
[[474683163, C]]
4. After 42 Years, US Wins Gold in Women's Cross-Country Skiing
Team USA ended their 42-year Olympic medal drought in cross-country skiing Wednesday and they made American cross-country history in the process.
Jessie Diggins and Kikkan Randall became the first American cross-country skiers to capture a gold medal by winning the women's team sprint at the Alpensia Cross-Country Centre in Pyeongchang, South Korea. Sweden captured silver and Norway took home bronze.
Diggins and Randall are the first American women to win an Olympic medal and join Bill Koch as the only American cross-country skiers to earn an Olympic medal.
Koch picked up the silver medal in the men's 30km in Innsbruck, Austria, in 1976.
Going into the team event, Diggins had three fifth-place finishes and a sixth-place finish in these Olympics.
Diggins' other high finishes have come in the 4x5-kilometer relay (fifth), the skiathlon (fifth), the 10-kilometer freestyle (fifth) and the classic sprint (sixth). But throughout her career, she's shined in the team sprint, winning gold at the world championship in 2013 and bronze at the world championship in 2017.
Full recap: US Ends 42-Year Olympic Cross-Country Medal Drought With Historic Gold
Must-see: These Baby Olympians Are Ready for Gold
[[474376673, C]]
5. US Men's Hockey Eliminated After Shootout Loss
The U.S. Men's Hockey Team's dreams of an Olympic medal were crushed in a shootout loss to the Czech Republic.
Petr Kouka was the only player to score for either team in the 10-player shootout as the Czech Republic eliminated the Americans with a 3-2 victory in the quarterfinals at the Pyeongchang Olympics.
USA's Chris Bourque, Mark Arcobello, Ryan Donato, Troy Terry and Bobby Butler were all stopped in the shootout.
Donato and Slater scored in regulation for the U.S., which again was led by its youngest players, including speedster Terry. U.S. goaltender Ryan Zapolski allowed three goals on 29 shots and one in the shootout.
The Czechs move on to face the winner of the Olympic athletes from Russia against Norway.
Full recap: Czechs Eliminate USA in Shootout in Hockey Quarterfinals
Must-see: 10 Winter Olympics moments you should definitely not try at home