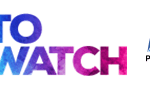 Lindsey Vonn, Nathan Chen and Adam Rippon highlighted another star-studded day in Pyeongchang.
Vonn, who hasn't skied in the Olympics in eight years, made her much-anticipated return in the Super-G, while Chen and Rippon aimed to cement medals for the U.S. in the men's figure skating free skate.
Plus, the U.S. hockey team faced an old nemesis: The Russians (even if they're playing under a different flag).
Here are five things you might have missed Friday night and Saturday morning (CT) from Pyeongchang:
[[474356703, C]]
1. Japan's Hanyu Wins Skating Gold; Chen Finishes 5th
Japan's Yuzuru Hanyu skated to gold in men's figure skating Saturday, after dominating back-to-back days, including an Olympic record-breaking score on the first night in the men's short program.
Team USA's Nathan Chen fought back from 17th to finish fifth with a dazzling free skate. Japan's Shoma Uno won silver. Spain's Javier Fernandez took bronze, the country's first-ever figure skating medal.
Chen, a two-time U.S. champion, seemingly succumbed to the pressure and massive expectations in Friday's short program and fell on all his jumps. But the 18-year-old came roaring back on Saturday, attempting six quad jumps and landing five of them cleanly — two Olympic firsts. Chen's 215.08 points for the free skate were a personal high.
Team USA's youngest athlete, Vincent Zhou, finished sixth and Adam Rippon finished 10th.
Full recap: Nathan Chen Throws Six Quads in Historic Free Skate
Must-see:
Nathan Chen on Historic Skate: I Had Nothing to Lose
See All Six of the Quads Nathan Chen Attempted in the Free Skate

The Men of USA Figure Skating Explain How They Pick Their Music

[[474368073, C]]
2. Vonn Makes Long-Awaited Return to Olympics, Places 6th in Super-G
After injury kept her out of Sochi in 2014, Lindsey Vonn returned to the Olympics and placed sixth in the super-G. She earned bronze in the event eight years ago.
Ester Ledecka of the Czech Republic won gold, Austria's Anna Veith, the defending champion, took silver and Tina Weirather, of Liechtenstein, earned bronze. Ledecka was shocked by her own finish, and could be heard saying "How did that happen?" after the run.
On Twitter, Vonn dedicated the race to her grandfather, who died in November. After her run, she said was "disappointed," but "not upset."
She plans to compete in the downhill—she won Olympic gold in 2010— early next week, and the combined later in the week. She is the all-time winningest female Alpine skier with 81 World Cup wins and at 33, she is trying to be the oldest woman to win an Olympic Alpine medal.
Full recap: In Case You Missed It: Ester Ledecka Pulls Off Huge Upset
Must-see:
She Used Shiffrin's Old Skis: 7 Insane Facts on Ledecka Gold
Lindsey Vonn: Terrain Just Caught Me a Little Bit
Tied for 6th, Vonn Points to Key Mistake; Also Erred Earlier

[[474277133, C]]
3. Russians Skate Away With Big Win Over U.S. Men's Hockey
Russia's men's hockey players overpowered the United States Saturday in Pyeongchang, running away with the latest round of a storied rivalry 4-0 (even if the players were wearing a different flag).
The game, played hours after U.S. special counsel Robert Mueller indicted 13 Russians and three Russian entities for an alleged election meddling scheme, was out of the Americans' reach by the end of the second period, when a shot from former New Jersey Devils player Ilya Kovalchuk whizzed into the American net with 0.2 seconds left on the clock.
The NHL is not participating in the Olympics, leaving both teams — but especially the Americans — a shell of what they could be, and it's shown for the U.S., who finished the group phase of the Olympic tournament with a win, a loss and an overtime loss.
Both teams will progress to the elimination round, but the two wins for the Olympic Athletes from Russia, as the team is known due to their country's Olympic doping ban, earned them a bye to the quarterfinals. Routing the Americans likely returns the Russians to their pre-tournament status as favorites.
As for the Americans, captain Brian Gionta drew hope from the way they bounced back from a loss to Slovenia in their first game, saying Saturday, "We still have plenty of tournament left in us."
Full recap: Russians Crush US Men's Hockey 4-0 in Scrappy Game
Must-see:
Ryan Donato cashes in on the power play
Yikes: Olympic hockey player takes a skate blade to the face
[[474292263, C]]
4. Suburban Ski Jumper Makes Top 20 in Large Hill Final
It may not be a medal but it's a big feat for Wauconda's Kevin Bickner, who was the only American to make it to the final jump in the men's large hill sku jumping event Saturday.
Bickner and Cary's Michael Glasder, both from the prestigious Norge Ski Club in Fox River Grove, were the only two of four Americans to qualify for the final event.
Glasder's first jumped landed him in 46th place, but only the top 30 continued on to the medal round.
Bickner ended his first round in the 20th spot, where he remained for the medal event.
Norway's Robert Johansson led Friday's qualifying with 131.9 points after a leap of 135 meters at Alpensia Ski Jumping Center. He finished in third behind Poland's Kamil Stoch, in first and Germany's Andreas Wellinger in second.
Full recap: Bickner Lands in Top 20 in Men's Large Hill Ski Jumping Final
Must-see: Anna Veith Hits Back at Bode Miller's 'Married Skiers' Comment
[[474377083, C]]
5. Krueger's Silver Ends US Speedskating's Long Medal Drought
John-Henry Krueger squeaked into the 1000-meter semifinal, powered into the final and ended up on the podium Saturday, his silver standing as the first American speedskating medal since the 2010 Winter Olympics.
The Olympic debutant stayed in the front of the pack for the first several laps of the final round, which allowed him to avoid a big crash that wiped out the three skaters behind him. Canadian Samuel Girard won gold while South Korean Seo Yira took bronze.
South Korea won the day's other short track speedskating medal, the women's 1500 meters. Choi Min-jeong shot away from the field in the last couple of laps and cruised to victory. It was redemption after her heartbreaking finish in the 500-meter final earlier in the Games, when she was penalized after crossing the finish line second. Choi's gold medal is South Korea's third at Pyeongchang.
Suburban skater Lana Gehring, along with fellow Americans Maame Biney and Jessica Kooreman, were eliminated in the heats of the 1,500.
Full recap: Krueger Wins 1st US Speedskating Medal at Pyeongchang