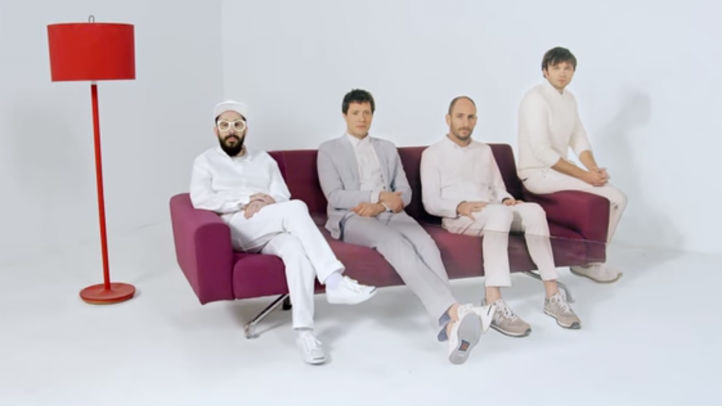 OK Go has officially made their first commercial.
Shifting their focus from making visually mind-blowing music videos, the band has now turned their attention to making an optical illusion-filled commercial for Chinese furniture store Red Star Macalline.
While the band has previously worked with brands like Chevrolet and Google, the latest ad marks the first commercial the group has filmed.
The video references OK Go's music video for "The Writing's on the Wall," but is filmed to a remixed version of the tune "I Won't Let You Down."
"Ya, it's super good," bassist Tim Nordwind said in a video promoting the commercial.