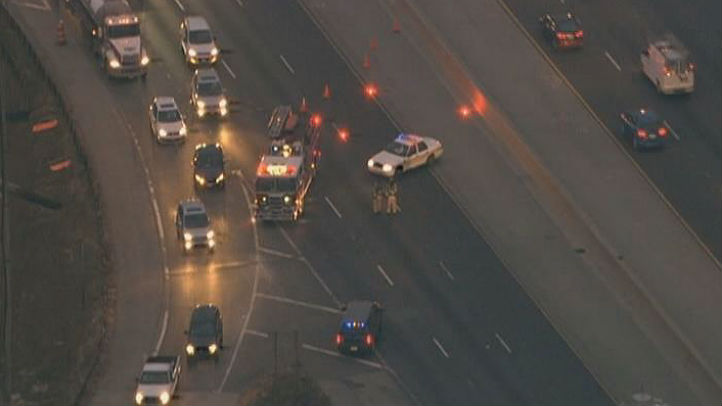 An ammonia leak shut down part of the Stevenson Expressway during Tuesday's evening rush hour, causing massive backups.

Southbound Interstate 55 was shut down just after 3:30 p.m. at County Line Road because of a semi-truck leaking chemicals. Fire officials later said the substance leaking was ammonia, but police could not confirm that information.

NBC 5 chopper video of the scene showed police and fire vehicles blocking the road.

Huge delays were seen from Lake Shore Drive out of downtown and most of the way to County Line Road.
A release from Illinois State Police says a tractor trailer leaked hazardous material onto the shoulder of the roadway. The left shoulder and one southbound lane were reopened around 8:30 p.m. Two others lanes and the right shoulder remained closed until shortly after 10:30 p.m., police said.

[[238427591, C]]