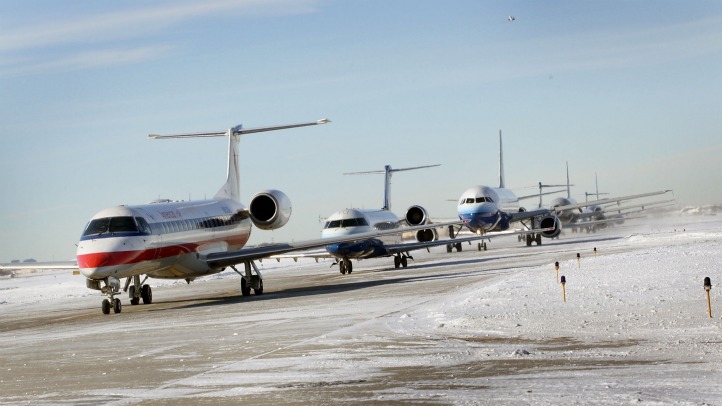 Chicago O'Hare, once the busiest airport in the world, continues to labor in the shadow of Atlanta's Hartsfield Airport. But the good news for city aviation officials is that O'Hare is trending upward, while Atlanta's traffic is down substantially over this same period a year ago, according to airport statistics released Tuesday.

For the six months between January and June of this year, Atlanta welcomed 457,724 operations, a whopping 27,000 flight lead over O'Hare's 430,953. But during the same six months of 2010, the Atlanta airport had 470,739 operations, which means year-to-date, they are down nearly 3 percent.

O'Hare on the other hand, is up from last year's 427,107 operations, by 0.9%.

Across the United States, flights were up in every major city in the top ten except Atlanta and Dallas (down 0.7%).
Traffic in Denver was up 2.2%; Los Angeles was up 3.4%; Charlotte-Douglas, the nation's sixth largest airport, was up nearly 7%.

O'Hare enjoyed biggest-in-the-world status for decades. Largely due to limits imposed by the FAA intended to reduce flight delays, Hartsfield zoomed past Chicago in 2005. Over 66 million people passed through Chicago O'Hare in 2010, making it the third busiest airport in terms of passengers, after Atlanta and Beijing.

O'Hare is the fourth busiest international gateway in the United States, behind JFK in New York, Los Angeles, and Miami International Airport.