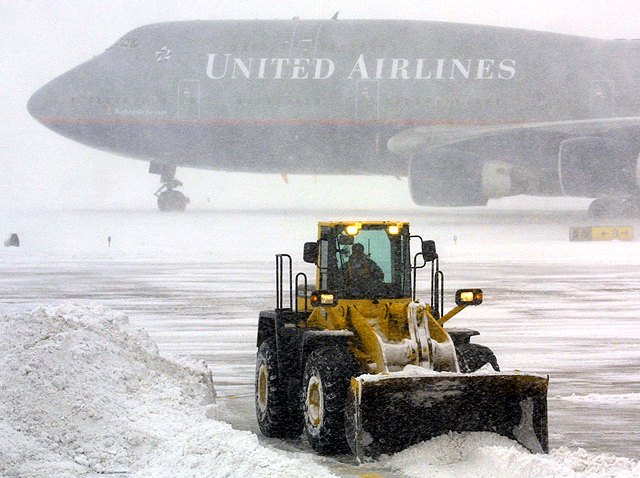 Thanks to aircraft de-icing procedures, airlines at O'Hare and Midway are reporting minor delays today, according to the Chicago Department of Aviation.
Airlines at O'Hare are reporting minor delays and 50 cancellations.
Airlines at Midway are reporting minor delays and only a few cancellations.
Even so, travelers are advised to check their airline's web site before they leave for the airport to confirm the status of their flight.
Airlines are advising passengers to check with them for canceled flights. For more information, check Chicago's Department of Aviation web site, and FlightStats.com.
Airlines yesterday reported 500+ cancellations between Chicago's two airports, and delays of up to 45 minutes. Neither airport was crowded by lines, which a spokesperson said was due to pre-emptive flight cancellations.