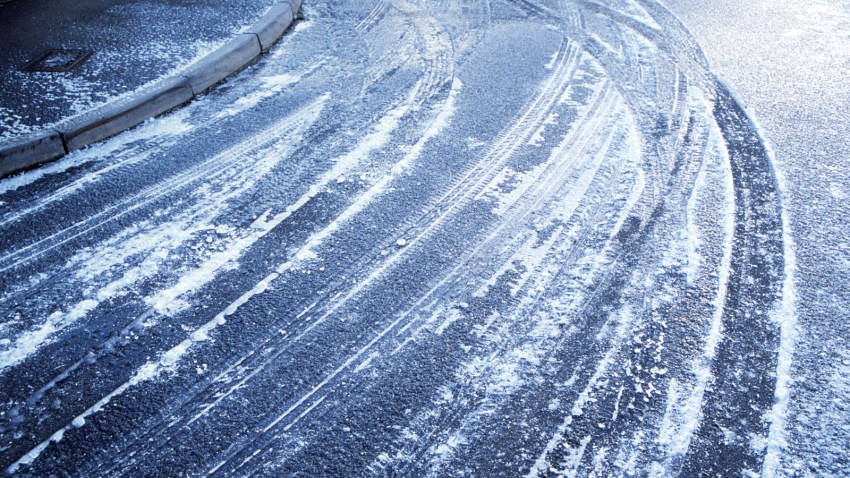 A dusting of snow caused major problems for drivers overnight and will affect the morning commute, as well.

As an example, a car wnet off the road and knocked dow a light pole in Chicag near 103rd Street and Stony Island Avenue, and another car went into a ditch near I-94 and 130th Street.

The closer drivers got to Indiana, the worse conditions became.

In Calumet City, drivers were spinning out all over, with at least one rollover along I-94 near Dolton Avenue.
As of 6 a.m., Interstate-80/94 at I-65 was at a standstill due to icy conditions early Thursday. I-65 was also closed and impassable. Driving conditions further east in Michigan were even more horrific.

Weather will be a problem on the roads for the next several days.

Thursday's mostly sunny skies won't mask windy and bitter cold conditions. Wind chill readings are well below zero this morning and will climb only to the single digits this afternoon. The afternoon high is expected to be 18-22 degrees.

Thursday night will remain clear, breezy and bitter. Lows from 5 inland to 15 downtown are in the forecast, with wind chill readings below zero.
Mostly sunny conditions and continued bitter cold will greet area residents Friday morning. Increasing clouds and a slight climb in temperatures will make way for snow in the late evening. It will continue overnight.
A cold weekend lies ahead, but snow will taper off early Saturday.

Yes, Virginia, it is still winter.