UPDATE: Suspect ordered held without bond...
A 20-year-old Chicago man was charged Wednesday with attempted first-degree murder in connection with the shooting of a Chicago police officer two days earlier.
Paris Sadler, of the 8400 block of South Kingston Avenue, will appear for a bond hearing Thursday on the attempted murder charge.
Officer Del Pearson, 47, was shot in the upper body at about 10:45 p.m. Monday while chasing a man, allegedly Sadler, in the 8400 block of South Kingston Avenue.
Sadler was arrested at his home shortly after the incident, officials said, adding that they found weapons in his home during the execution of at least one search warrant.
Police have said the shooting was gang-related, and police Supt. Garry McCarthy on Wednesday evening had a message for gang members:
"If it's a battle of wills, we're going to win. Put the guns down," he said.
After the shooting, Pearson was taken to a hospital and had emergency surgery. Fraternal Order of Police spokesman Pat Camden said Pearson lost two-thirds of the blood in his body. By Tuesday evening, however, Pearson had stabilized, was alert and was speaking with his family, officials said.
Pearson, an eight-year veteran assigned to the South Chicago District, remains hospitalized at Advocate Christ Medical Center in Oak Lawn.
On his Facebook profile, Sadler is seen flashing hand gestures and using the term "E.B.K", a common acronym for the gang "The Everybody Killers."
"so ur a ganger banger now?" one person asks in a comment on one of Sadler's photos.
"i been 1 since 5th grade no one new but my hood," he replied.
Sadler has previously been charged with possession of LSD and possession of marijuana. He's beaten charges of criminal trespass, battery and two other cannabis cases, the Chicago Sun-Times reported, citing court records.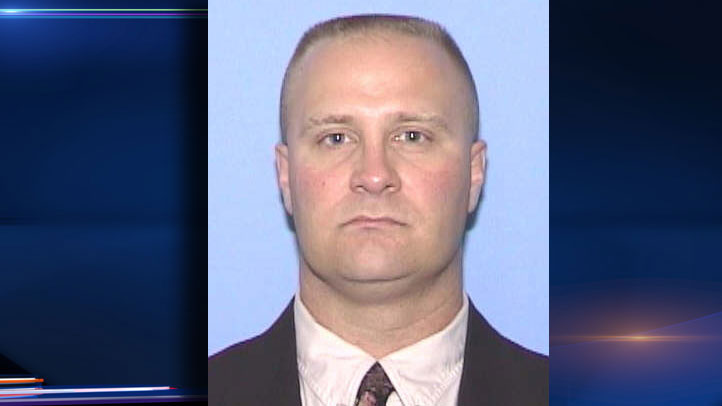 Del Pearson