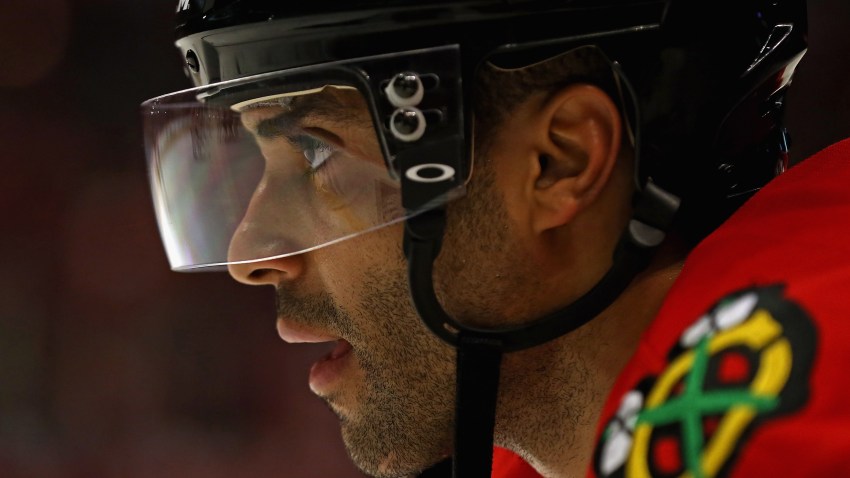 The Chicago Blackhawks brought in a new defenseman last week when they acquired Trevor Daley in a trade with the Dallas Stars, but they will be losing another one as news came out that Johnny Oduya will not be returning to the organization next season, according to his agent Don Meehan.
Oduya, who was acquired in a 2012 trade with the Winnipeg Jets, spent three full seasons with the Blackhawks and won two Stanley Cups with the team. After giving the team time to make some salary cap adjustments in an effort to keep Oduya in the fold, the defenseman will explore his other options in free agency.
Oduya made $3.3 million with the Blackhawks last season, but he will likely get a little bit of a pay bump if he signs elsewhere. The Stars and Buffalo Sabres have both expressed interest in his services, and a decision could come as soon as Tuesday night.