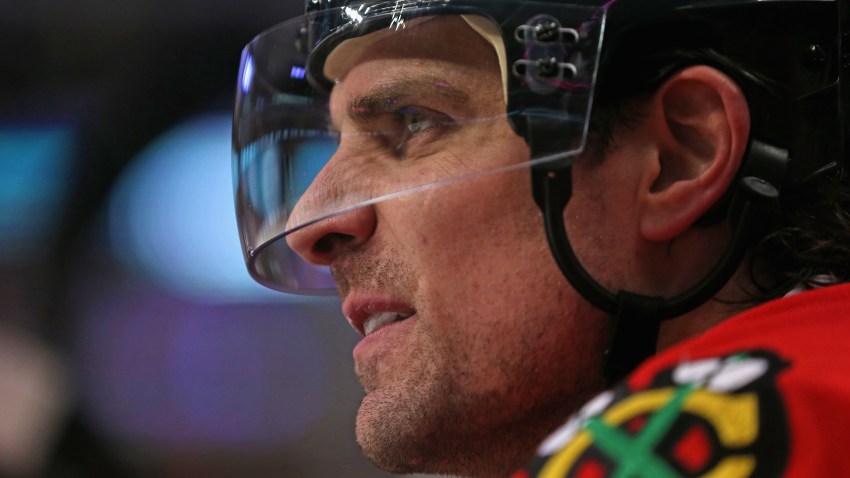 The Dallas Stars are quickly adding former members of the Chicago Blackhawks to their roster, and they snared another one on Wednesday as they agreed to a two-year contract with defenseman Johnny Oduya.
The 33-year-old blue liner joins several former Hawks with the Stars, including Patrick Sharp (who was traded to the team last week), Stephen Johns and Antti Niemi. With all of those former members of the Hawks in the fold, it isn't surprising that one of them played a role in recruiting Oduya to head to the Lone Star State to continue his career:
Oduya said Patrick Sharp reached out and put in a positive word for how he had been treated so far with the Stars. — Scott Powers (@ESPNChiPowers) July 15, 2015
Oduya on Sharp: "He tried to get ahold or me. I got a text the other day. So far he only had great things to say." — DefendingBigD (@DefendingBigD) July 15, 2015
While it's unclear how Sharp could have potentially framed the benefits of being in Dallas, what is clear is that Sharp reached out to his former teammate and helped to facilitate a reunion. Other teams like the Buffalo Sabres were in the mix to acquire the defenseman, but Dallas' pitch, bolstered by Sharp's recruitment, ended up doing the trick.