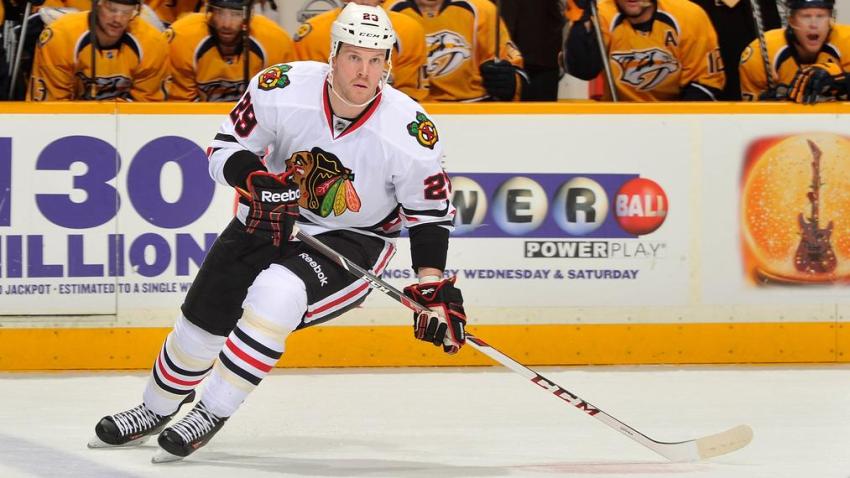 The Chicago Blackhawks will be getting a few significant pieces added to their lineup on Tuesday night, but they will still be missing a few more as they get ready to take on the Dallas Stars.
As was announced a bit earlier, Teuvo Teravainen will make his NHL debut for the Blackhawks in the game, and he will slot in at the center position. He skated with Ben Smith and Brandon Saad during morning skate today, so there's a strong possibility that's where he will begin the game.
The Blackhawks will also have Johnny Oduya in the lineup, as he skipped the morning skate for a maintenance day.
The Hawks will be missing a couple of pieces when they take on the Stars though. Bryan Bickell did skate with the team during the morning session at the United Center, but he will not play Tuesday night. He will make the trip with the team on a three-game road trip that begins on Thursday night in Boston, so it's likely that he'll make his next start in one of the team's next few games.
Michal Rozsival will also still be out of the lineup on Tuesday, as he has missed several games due to injury. He also did some skating work today, and according to head coach Joel Quenneville, he should be back in the lineup soon. David Rundblad will take his place in the lineup Tuesday night, skating alongside Nick Leddy.