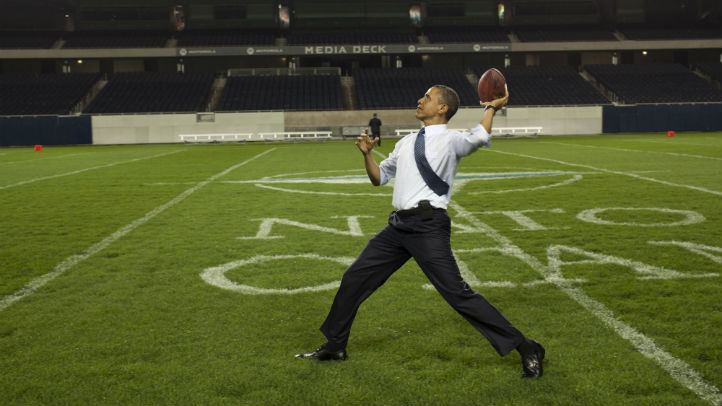 Call it Sunday night lights.

President Barack Obama took a little time out from the NATO Summit Sunday night to act out some Chicago Bears action on the field.

After a "working dinner" and group photo with dignitaries, Obama tossed around a football at Soldier Field.

His Jay Cutler moves came after the first day of NATO meetings at nearby McCormick Place with Afghanistan's future in the forefront. The president also held private meetings, including one with Afghan president Hamid Karzai.

On the second day of the summit Monday, members of the International Security Assistance Force will meet at 9 a.m., NATO Secretary General Anders Fogh Rasmussen meets with press at 12:15 p.m., and Obama holds a news conference at 3:30 p.m.

Leading up to the big day, it's not known whether any world leaders joined Obama on the field Sunday. But he apparently did some light-hearted persuading.

While he stood for the group photo op, Obama could be heard teasing other leaders about taking the field for an impromptu game.