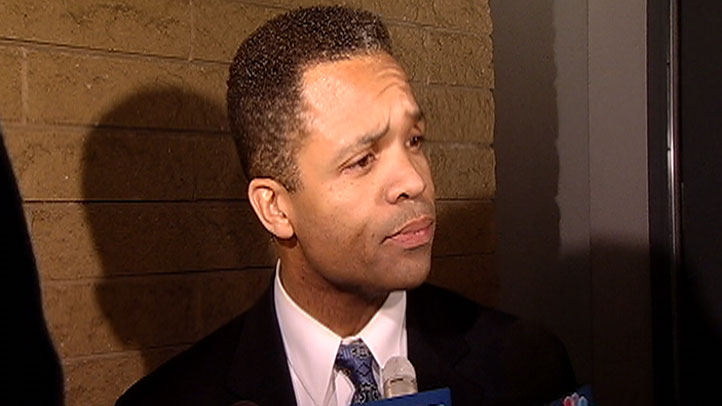 In 2003, Chicago's black community still didn't know what to make of Barack Obama. Just a few years before, Obama had tried to unseat Rep.
Bobby Rush, a former Black Panther and a hero of the civil rights movement. During that election, he'd been derided as an Ivy Leaguer with no real roots in the South Side who would act as the tool of wealthy University of Chicago elitists.

As Obama prepared to run for the U.S. Senate, those accusations still stuck to him. His political patron, Senate President Emil Jones, held meeting after meeting with other black legislators, imploring them to support Obama, whom they regarded as a pretentious interloper to the city. To win the support of ordinary voters, though, Obama needed the support of someone with an unimpeachable name among Chicago blacks. He turned to Jesse Jackson Jr.

Obama and Jackson had been linked since the start of their careers. Jackson defeated Jones and state Sen. Alice Palmer in the 1995 special election that created the opening for Obama to enter politics: he ran for, and won, Palmer's state senate seat. Jackson was the bigger name then, and he was still a bigger name eight years later.

Before the primary, billboards began appearing all over the South Side, showing Obama and Jackson standing together. The message was obvious: Jackson was telling his constituents, "I've got him," "He's one of us."

With Jackson's help, Obama swept the black vote in the March 2004 primary. Now, billboards of Obama and Jackson are again appearing on the South Side, but this time, the roles are reversed. After accusations that he tried to buy Obama's old Senate seat, and revelations of an extramarital affair with a D.C. waitress, Jackson needs Obama's help to win a tough primary against former Rep. Debbie Halvorson.
The picture is the nearly the same. The message is exactly the same. But this time, Obama is the messenger.
Buy this book! Ward Room blogger Edward McClelland's book, Young Mr. Obama: Chicago and the Making of a Black President , is available Amazon. Young Mr. Obama includes reporting on President Obama's earliest days in the Windy City, covering how a presumptuous young man transformed himself into presidential material. Buy it now!