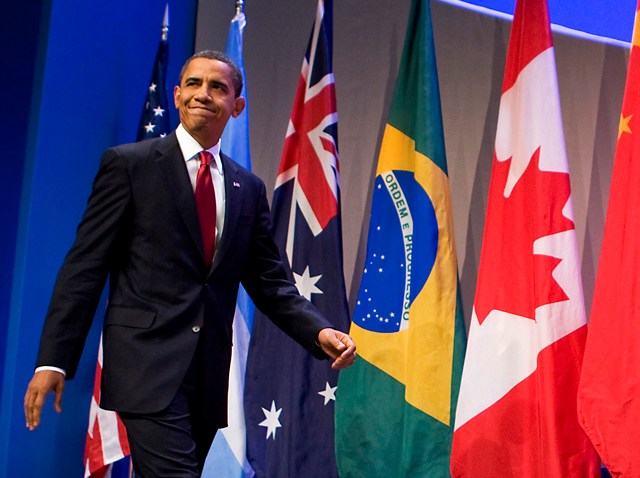 This is it, ladies and gentlemen. The roulette wheel is spinning, and the croupier is calling for the final bets. Where will you place your chips, Chicago or Rio de Janeiro?
Upon the news of President Barack Obama's plans to visit Copenhagen to pitch on the city's behalf, GamesBids.com adjusted its BidIndex, an Olympic bid rating system. Chicago is now in a dead heat with Rio de Janeiro to host the 2016 Summer Olympics Games, according to the site.
The web site raised Chicago's score by 1.23 points to 61.24, tightening the gap between the Windy City and Rio, which currently stands at 61.42 points.
"It is very possible that the last two bids, London for 2012 and Sochi [Russia] for 2014, were won because their nations' leaders spoke to IOC voters hours before the final vote," says Rob Livingston, the creator and producer of GamesBids.com. "There is no doubt that the president's visit to Copenhagen will translate to much-needed votes in this very tight race."
The other two competing cities, Tokyo and Madrid, rate at 59.02 and 57.80, respectively.
To put things in perspective, London's winning 2012 bid had a final BidIndex score of 65.07 while Sochi's winning 2014 Winter Games bids scored 63.17.
Any gambler will tell you, though, it's more than a numbers game. Sometimes, you just have to go with your gut.
So it's time to call it, Chicagoans. How much faith do you have in your city? Rien ne va plus.
Matt Bartosik, a "between blogs" blogger, is not much of a gambling man.
Copyright FREEL - NBC Local Media