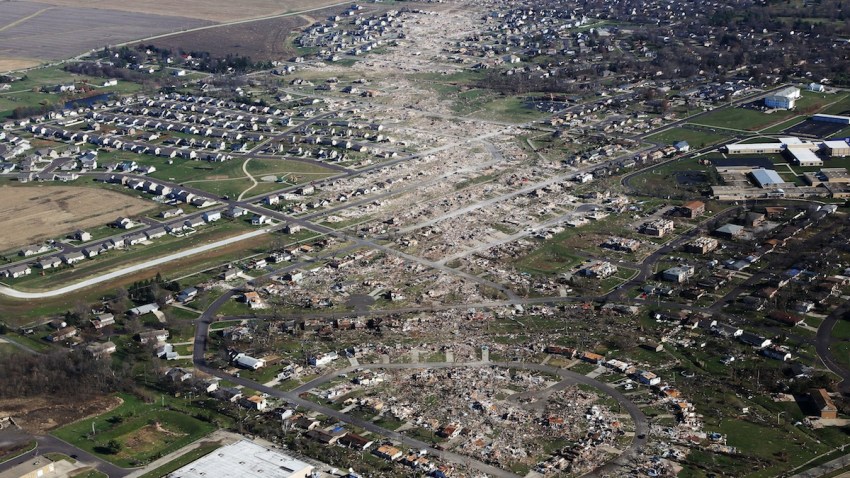 President Barack Obama on Tuesday OK'd Illinois Gov. Pat Quinn's request to declare 15 counties in the state as disaster areas, clearing the way for federal grants and small business loans.

The president's action makes funding available for residents and businesses in Champaign, Douglas, Fayette, Grundy, Jasper, La Salle, Massac, Pope, Tazewell, Vermilion, Wabash, Washington, Wayne, Will, and Woodford counties.

Quinn's request, filed Monday, followed a survey of the damage by officials with the Federal Emergency Management Agency, the Small Business Administration and the Illinois Emergency Management Agency.
Individuals and business owners who sustained losses in the designated area can begin applying for assistance by registering online at DisasterAssistance.gov or by calling 1-800-621-FEMA.

National Weather Service officials updated the tally last Friday, indicating that 24 tornadoes raked the state on Nov. 17. Six Illinoisans were killed and 2,441 homes were damaged. Nearly 800 homes were completely destroyed, many of them in the small city of Washington, near Peoria.

A benefit concert to raise money for the tornado victims has been scheduled for Dec. 4 at Bloomington's U.S. Cellular Coliseum.