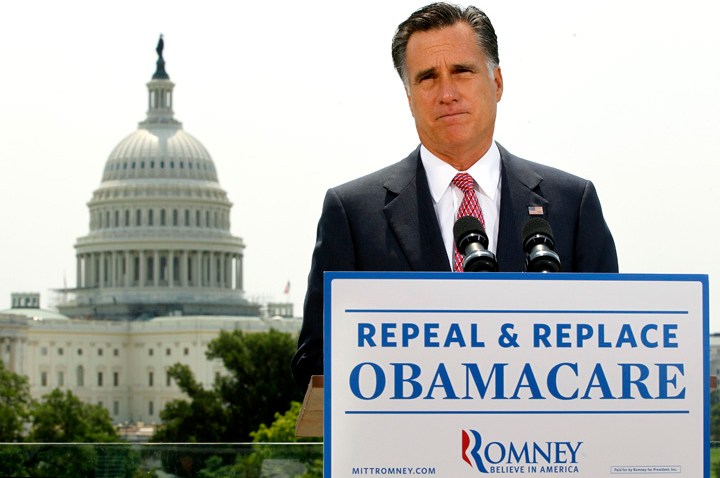 State Treasurer Dan Rutherford says he's going to be working hard for Mitt Romney in Illinois. He doesn't expect Romney to win here in President Obama's home state, but a respectable showing could help Republicans in state legislative races.

Dan Rutherford also wants to be our next governor. Which may be at cross-purposes with his support for Romney. Rutherford -- or any Republican -- will have a much better chance of winning the governorship if Obama is re-elected.

It's a well-known fact that the party out of the White House does much better in mid-term elections. The out party gains an average of 30 House seats and 4 Senate seats. That's why Illinois Republicans picked up four congressional seats and a U.S. Senate seat in 2010. Your Ward Room Blogger voted for Mark Kirk because I thought a Republican opposition would make Obama a better president. It did Bill Clinton. Clinton balanced the federal budget because he was forced to compromise on spending with Republican House Speaker Newt Gingrich.

In 2010, the Republicans picked up 10 governorships, half in our fellow industrial states of Michigan, Wisconsin, Ohio, Iowa and Pennsylvania.

An Obama, defeat, though, would cause special problems for Illinois Republicans. Even Democrats who think it's time for two-party government in this state are not going to be well-disposed to a party who threw out Illinois's first president since Ulysses S. Grant. There's going to be a foul mood in Grant Park if Obama loses on November 6, and the hangover could last for more than two years. As an Obama fan, and also a fan of divided government, let me put myself in that category. I want a Republican governor, but I don't want a Republican governor and a Republican president. Especially a Republican president who threw out Obama.
Buy this book! Ward Room blogger Edward McClelland's book, Young Mr. Obama: Chicago and the Making of a Black President , is available Amazon. Young Mr. Obama includes reporting on President Obama's earliest days in the Windy City, covering how a presumptuous young man transformed himself into presidential material. Buy it now!