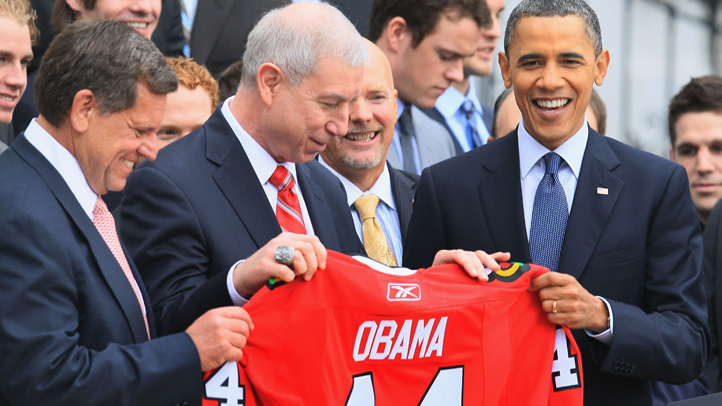 Usually Pres. Barack Obama isn't shy about professing his love for his Chicago sports teams, but at Boston campaign event Wednesday, he decided it would be best to first consider his audience.
Obama was campaigning for Senate candidate Ed Markey, who introduced the president as a Chicago Blackhawks fan. After the audience booed its displeasure, Markey said, "His job will be to present the Stanley Cup to the Boston Bruins."
Obama didn't miss a beat when he took the stage, saying he was strictly there to campaign for Markey.
"I am not going to talk trash about the hockey game," Obama said.
Well played Mr. President. Well played.