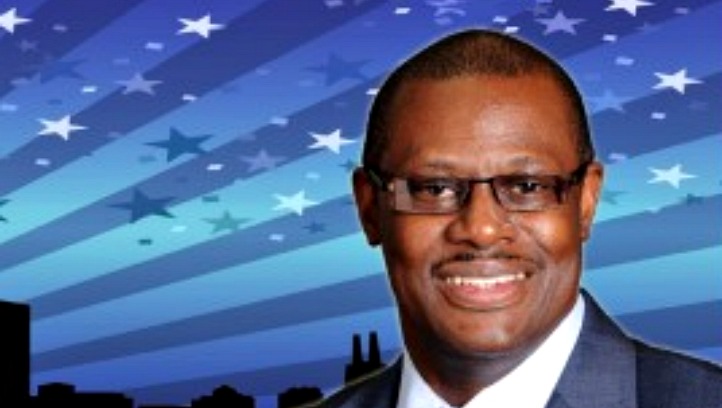 Just one day prior, these guys were supporting the candidacy of Representative Derrick Smith who was arrested on bribery charges by federal officials.
Smith (D-10th) handily won his primary battle against Tom Swiss, and essentially retained the state house seat he was appointed to by Secretary of State Jesse White.
The rally cry was, elect Smith despite his arrest because he's better than Swiss.
But now, just hours after he won election, White, Gov. Pat Quinn and other Democrats are calling for Smith to step down.
"I am calling on Derrick Smith to resign from his position as state representative of the 10th District," said a statement from White. "The allegations in the charge against him convey unacceptable conduct, making it extremely difficult to represent the citizens of the district. The public would be much better served if Derrick were to step down."
Furthermore, a special committee of the Illinois House will conduct an investigation into the allegations against Smith.

"... a trial to determine whether or not Rep. Smith should be censured, reprimanded or expelled from the Illinois General Assembly," said Illinois House Minority Leader Tom Cross.

House Speaker Michael Madigan, who was mum on Smith in the days before the election, and Cross each named three members to the committee on Wednesday after five House Republicans requested it. That automatically triggered the committee under House rules.

Federal prosecutors allege he accepted a $7,000 cash bribe in exchange for his endorsement of a state grant application.

Sara Wojcicki says the investigation will be closed to the public. If it finds reason for discipline, a separate committee will conduct a public hearing.
AP contributed to this post.