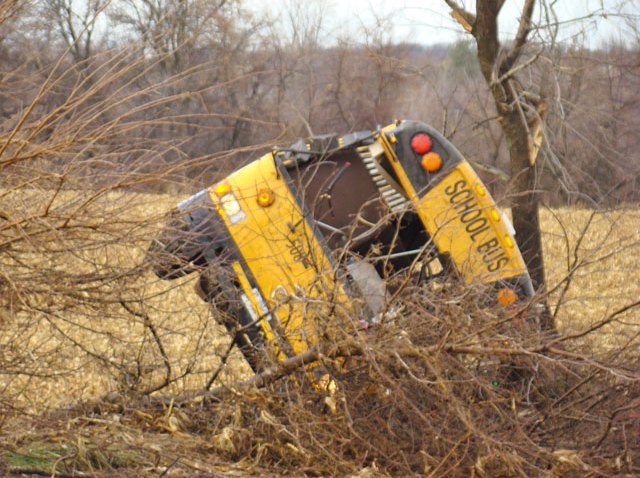 The boy who was the most seriously injured when his school bus was blown into a cornfield by a late-November tornado is expected to be OK.

Michael Wood, 9, suffered a fractured vertebrae and a gash on his head when his bus was blown off the road and into a tree near Caledonia on Monday. Four other children and the bus' driver were also injured.

"I remember the tornado being right next to us and then the bus driver stopped and then the bus went in the air and then I got knocked out," the boy recalled.

His mother, Donna Wood, said she was furious that she never received a phone call from the school district or the bus company following the incident and said it took roughly 45 minutes to even find her son after the twister went through.

Still, she said she's grateful that her son's injuries will be only temporary.

"They said that if the bus wouldn't have hit the tree, because it was rolling over, the bus, and it hit a tree, and if it wouldn't have stopped by the tree, there could have been major, major damage to my son," said his mother, Donna Wood.

Authorities on Tuesday confirmed that the warm weather-induced tornado was an EF2 on the Enhanced Fujita Scale.

"It was gray. It was circular. It was spinning and it was coming right down Main Street," said resident Jen Madison.

There was heavy property damage in Caledonia. A grain silo was crumpled like a beer can. Houses were cut in two. But no one was seriously injured, and that's leaving many residents with a little more gratitude heading into Thanksgiving.

"It was here. It did what did and it was gone and everything was erie silence afterwards," said resident Eric Larue.