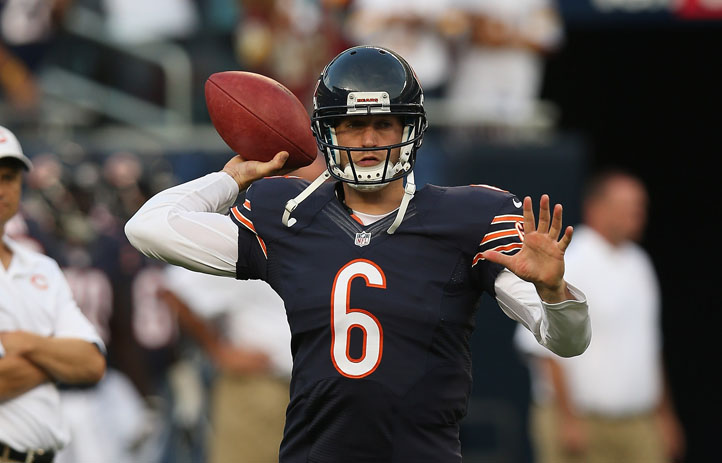 Jay Cutler's contract is up after the 2013 season, so he is one of the next players up for contract negotiations. According to a report from ESPN Chicago, the negotiations have not yet started.

Take a breath, Bears fans. That's not a reason to panic.

Provided he has another good season in 2012, Chicago will want Cutler to stick around. He's been one of the Bears' most successful quarterbacks since Sid Luckman.

Two of his three seasons with the Bears rank in the franchise's top 10 single seasons for passing yards, and that was without a No. 1 receiver. This season, he has many more offensive weapons and is poised to break his own number. Chicago will want to keep Cutler.

If there has been one hallmark of Phil Emery's short tenure as general manager, it's been a closely guarded quietness around negotiations. The Brandon Marshall trade came as a shock. There was little agreement among media on who the Bears would draft, and few guessed Shea McClellin. Matt Forte's negotiations were also shrouded in secrecy. While the Bears played their cards close to the vest, they also accomplished what they wanted to.

When the Bears and Cutler start negotiating, chances are we won't know about it. Don't assume that's a bad thing.
Copyright FREEL - NBC Local Media