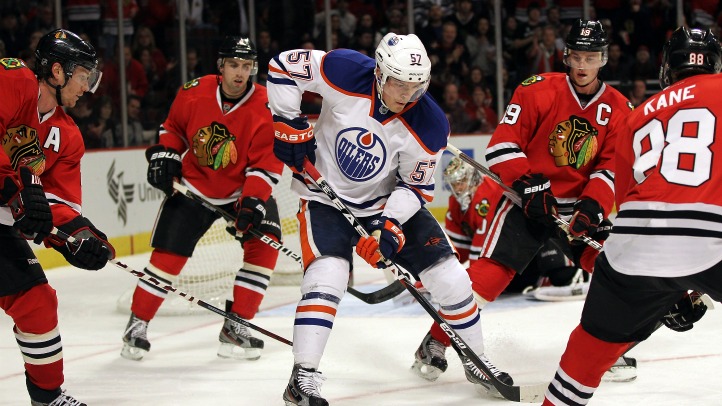 There are many things you can bend this loss to: Dan Carcillo's five-minute major that turned the game, two soft goals from Corey Crawford, the ho-hum watch effort from the Hawks as a whole.

None of those would be wrong, exactly. But even with a barely there effort, the Hawks could have waltzed out with two points if their special teams were worth the time right now. But they aren't.
The Hawks power play has been a Rio traffic jam for a while now, full of nice objects but not going anywhere. It's been too smart for its own good, with players not where they should be simply because they can be. The first unit has no net presence and is so predictable it might as well have been written by Woody Allen. They only look for the back-door pass, which shockingly the rest of the league has gotten wise to after the unpredicted use of video. There's far too much talent for that to be the case.
The second unit has at least net presence but watches the first unit far too often and tries to get too cute. Some power plays call for getting in, getting it to the net and going from there. They don't do that.
The penalty kill is another story. If I watch Niklas Hjalmarsson perform the role of Chicago construction worker and just idly watch as another goal-mouth scramble ends with dented twine, I might stop paying taxes. But that's not fair on Hammer, he's not the only problem. Nick Leddy is going to be a wonderful player one day, but he's not cut out for kill duty right now. The rest of the players on it just need to care more often.
Yet it wouldn't have given up a second goal if Crawford doesn't let a soft wrister from a bad angle part the Arc De Triomphe between his pads. He has to be the best killer, he wasn't tonight and hasn't been most nights.
The Hawks can't be expected to max effort every game, but the times when their talent is supposed to shine, the special teams, for the most part aren't. That needs to be fixed.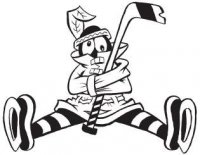 Sam Fels is the proprietor of The Committed Indian, an unofficial program for the Blackhawks. You may have seen him hocking the magazine outside the United Center at Gate 3. The program is also available for purchase online. Fels is a lifelong 'Hawks fan and he also writes for Second City Hockey .