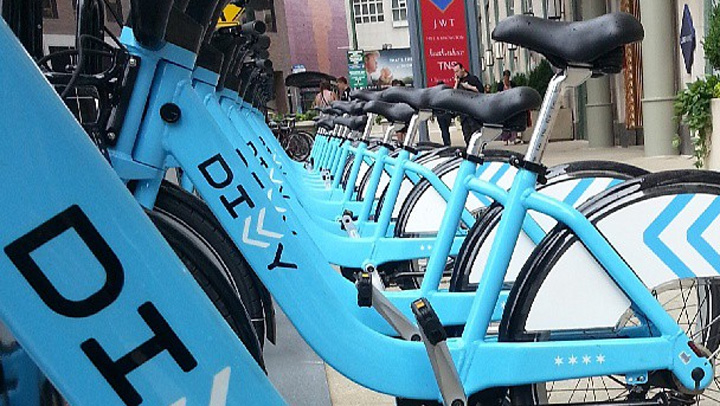 Judging by the amount of baby blue bikes on Chicago's streets this summer, many people are thrilled with the Divvy bike-sharing program, but the same can't be said for a North Side condo building.

Residents of the building, located near Addison Street and Pine Grove Avenue, have filed a civil suit to remove a Divvy bike rack installed outside the building on Wednesday.

The Chicago Department of Transportation and Ald. James Cappleman are named in the suit.

The condo association isn't happy with the lack of notice that the bike rack was coming, the crowds it's already attracted and fears that it will devalue their property.

We're just asking that it pleased be moved somewhere else in the community," said attorney Jeanine Cordiero, who lives in the building. "We're very concerned about commerce at our doorstep. We have three minors living in the building, and we're very concerned about safety and the amount of traffic that's literally outside our front door."

A city spokesman says the residential street location was deemed the safest in the area and is not located on private property.

The bike-sharing program boasted 100,000 trips taken in its first month of implementation and more than 4,000 annual members.

Seventy-five bike docking stations were available when the program launched in June, with a total of 300 planned by the end of the summer.