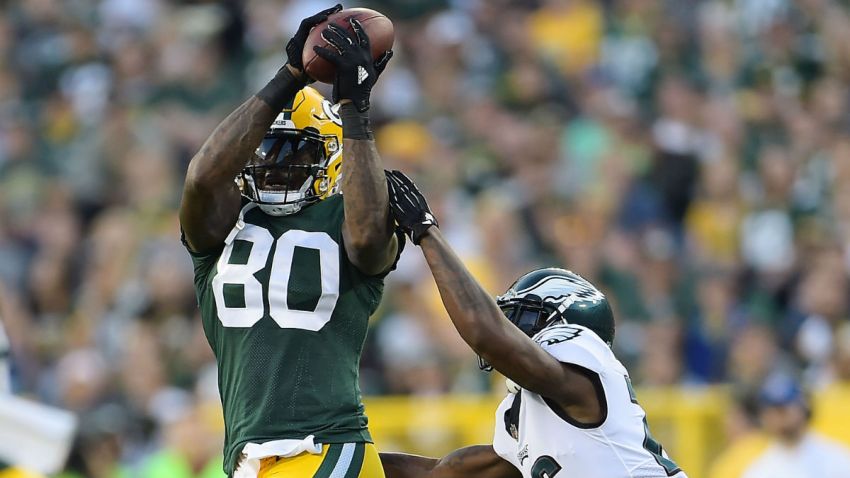 Green Bay Packers tight end Martellus Bennett has made a name for himself as a fan-friendly guy, but there's one topic that he wants fans to quit bringing up.
Taking to Twitter this week, Bennett made sure that fans are aware that he doesn't care whether or not he is on their fantasy football teams:
"I don't care about your fantasy football team. Sincerely, real life football guy," Bennett said.
Bennett is one of the top-rated tight ends in fantasy football this season, as he's joined up with Packers quarterback Aaron Rodgers, but that still doesn't mean that he cares about the game, or about the people that are obsessed with its outcome:
Bennett's comments didn't sit well with some fans, including ESPN fantasy football guru Matthew Berry, who says that the game drives interest in football and helps Bennett to make more money.
Bennett responded to Berry by saying that football would be popular regardless of whether or not fantasy football existed.