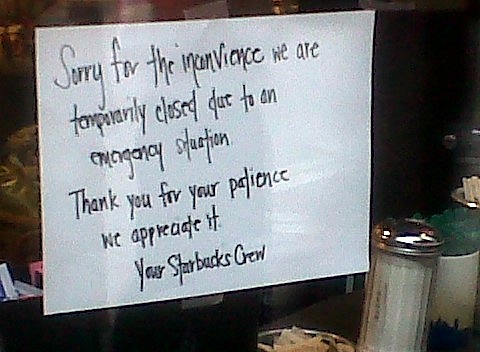 A Starbucks store was broken into around 10 p.m. Thursday, around the time damaging hail storms moved out of the Chicago area.

The front door of the Starbucks at Clinton and Adams was smashed in an attempt to steal the store's cash registers, police say.

No products or machines were taken.

The store opened late Friday morning and in the meantime gave out free cups of "tall" coffee.