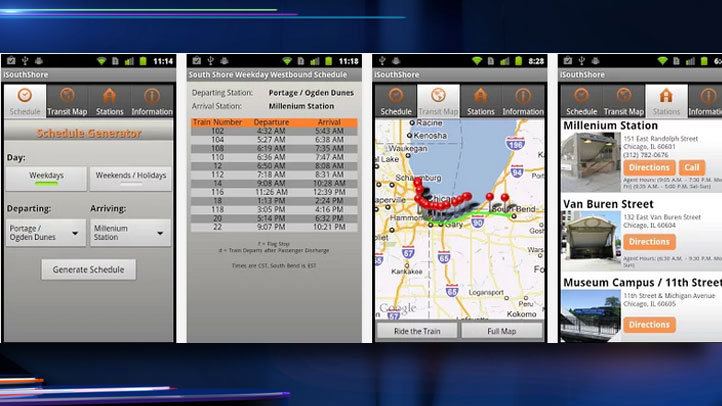 A northern Indiana man has developed a smartphone app that allows commuters using the South Shore train line to check on the status of their train.
Greg Koons began developing phone applications in 2011 with fellow Purdue University graduates working for in a startup company. One of the 31-year-old Hobart man's recent creations is his iSouthShore app that's available for both Android and Apple phones.
Koons told the Post-Tribune that since commuters on South Shore trains are often working on their phones or playing games, he took that trend further and created an app that allows them to check on the status of their train.
Shortly after that, he built the iMetra app for Illinois commuters on Apple phones. Both smartphone apps are available for 99 cents.

Neither app is directly affiliated with the transit system, but Northern Indiana Commuter Transportation District Chief Information Officer Boris Matakovic has promoted the app on the agency's website at NICTD.com.

Copyright AP - Associated Press