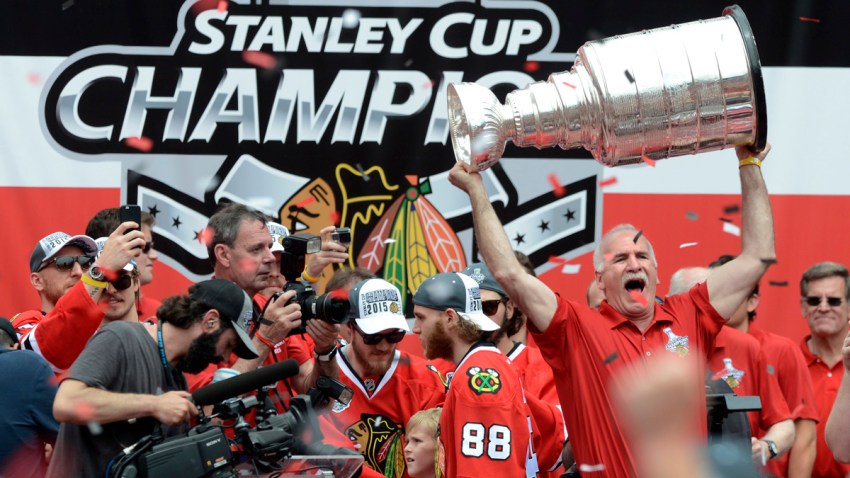 The Chicago Blackhawks got a bit of good news on Tuesday morning as the NHL announced that the league's salary cap would be raised to $71.4 million for the 2015-16 season.
That number represents an increase over last year's cap number of $69 million, and while it wasn't as big an increase as teams had anticipated last year as new TV revenue from Canada was entered into the equation, it still is good news for teams like the Blackhawks that will have some tough decisions to make this offseason.
As things stand right now, the Blackhawks have $63.3 million worth of contracts on the books, but that only represents 13 players. Guys like Brandon Saad and Marcus Kruger will require new contracts, and even if they were to sign those two players and go with minimum deals on the rest, that still would not be enough to stay cap compliant or to field a competitive team.
As a result, the Blackhawks will likely have to trade away a couple of bigger-contract players to fit under the cap for next season. Patrick Sharp headlines that list with a $5.9 million cap hit, and Bryan Bickell and his $4 million cap hit could also find himself playing elsewhere next season.
Trading those players would give the Blackhawks $18 million in cap space to sign 10 or 11 players, and even though it would still be a tight squeeze, it's a lot more manageable than their current predicament.