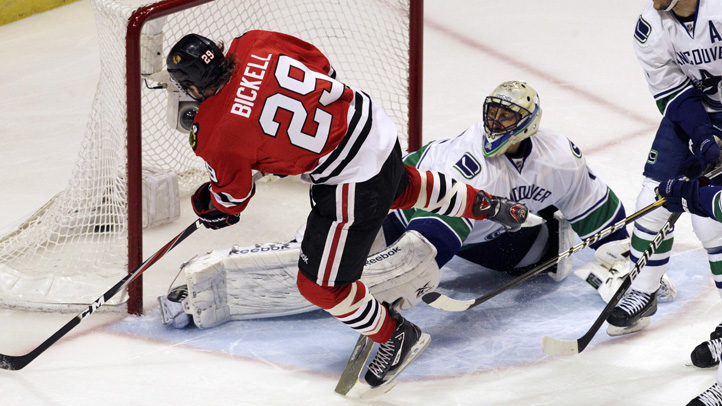 The Backhawks were playing for pride Tuesday night and stay alive to force a Game 5 in the Stanley Cup playoffs.

After missing 17 games with a concussion, Dave Bolland returned to the lineup and had a goal and three assists, helping the Blackhawks beat the Vancouver Canucks 7-2.

The Blackhawks got their momentum during the second period, with defensemen Brian Campbell and Duncan Keith scoring 17 seconds apart.

In the final period, Patrick Sharp scored two power-play goals
While invigorating for Hawks and their fans, the deed is by no means done. Vancouver leads the first-round series 3-1, meaning Chicago needs to win the next three games to advance.