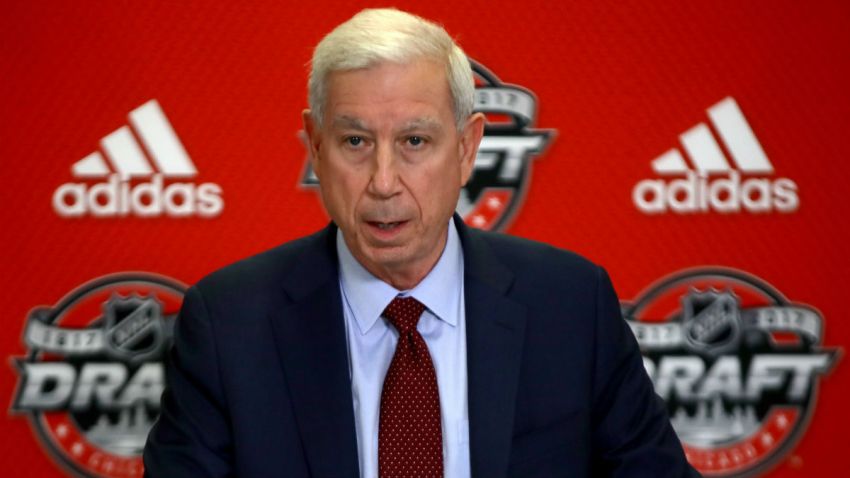 There is not currently a Division I hockey program in the state of Illinois, but thanks to the National Hockey League and the University of Illinois, that could potentially change.
In a press conference, the league announced that it would fund a feasibility study to determine whether or not ice hockey would become a varsity sport at the school in Champaign.
The university currently offers hockey as a club sport, but the school does not compete on the NCAA level in hockey despite several Big Ten schools, including Michigan, Wisconsin, and Penn State, doing so.
"The idea of varsity hockey at the University of Illinois has great appeal," Illinois Athletic Director Josh Whitman said. "With hockey's popularity in both Chicago and St. Louis, and rapidly growing youth participation across the state, we anticipate tremendous interest in the sport at our university."
The NHL will partner up with the NHL Players' Association and College Hockey Inc. to fund the study, which will be used to determine whether funding should be made available to convert the sport into a varsity athletics program at the school.
If Illinois were to join the NCAA in hockey, they would join a group of other schools that have made the jump in recent years, including Penn State and Arizona State.
The interest and excitement of the University of Illinois to be a part of the NHL's Feasibility Study is a reflection of the extreme growth of youth hockey across our state," Chicago Blackhawks President and CEO John McDonough said. "The Chicago Blackhawks are proud that such a prestigious institution has made a strong commitment to the development of our game at all levels."
The feasibility study will be conducted at five different schools across the country, the NHL announced. Illinois did have varsity hockey as a sport prior to World War II, but the program was disbanded in 1943 and has not been brought back since, according to the school.