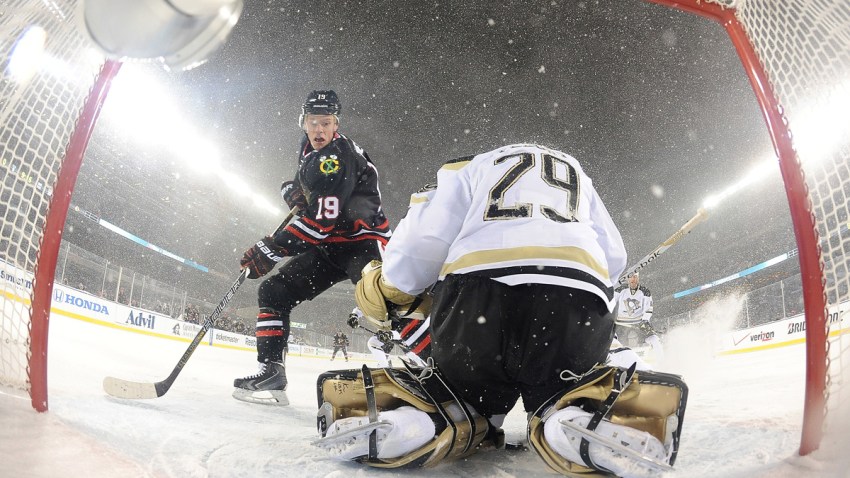 The Chicago Blackhawks are one of the NHL's biggest draws, and they will be thrust into the spotlight again next season as they will take on the Minnesota Wild at TCF Bank Stadium as part of the NHL's Stadium Series.
The game will take place on Feb. 21, 2016, and will be the fourth outdoor game in Blackhawks history. The Blackhawks will be playing in an outdoor game for the third consecutive season, while the Wild will be heading outdoors for the first time in team history.
The NHL also announced two other outdoor contests on Saturday afternoon, as the Montreal Canadiens and Boston Bruins will compete in the Winter Classic at Gillette Stadium on Jan. 1. The Detroit Red Wings will also play their third outdoor game in team history on Feb. 27, 2016, against the Colorado Avalanche at Coors Field in Denver.