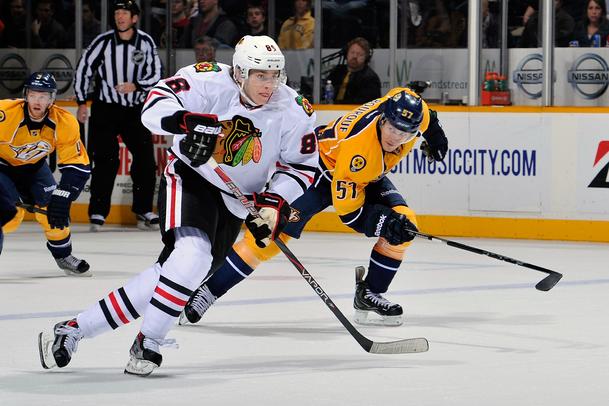 EA Sports has been at the forefront of hockey video games ever since they came out with NHL 94, and over the years, they've added a lot of new features. For NHL 14, however, it seems as though they've really come to bat with some seriously cool stuff.
Among the many features touted by the company that will improve the game play, there is a new fighting platform that will allow players to target punches, as well as maintaining the hand-to-hand style that was popularized in the Fight Night series before being integrated into the NHL franchise.
In addition, it will be easier for players to deke with the puck in the new game, and this is demonstrated with Detroit Red Wings forward Pavel Datsyuk weaving his way through the Nashville Predators' defense, as well as by Hawks forward Patrick Kane on his now famous spin-o-rama goal against the Dallas Stars this season.
Finally, there is a new feature called "Live the Life," which allows players to create their own characters and guide them through the ins and outs of hockey life, on and off the ice. It is similar to the NBA series of games by 2K Sports, which allows players to pick different responses to interview questions, as well as to make trade demands.