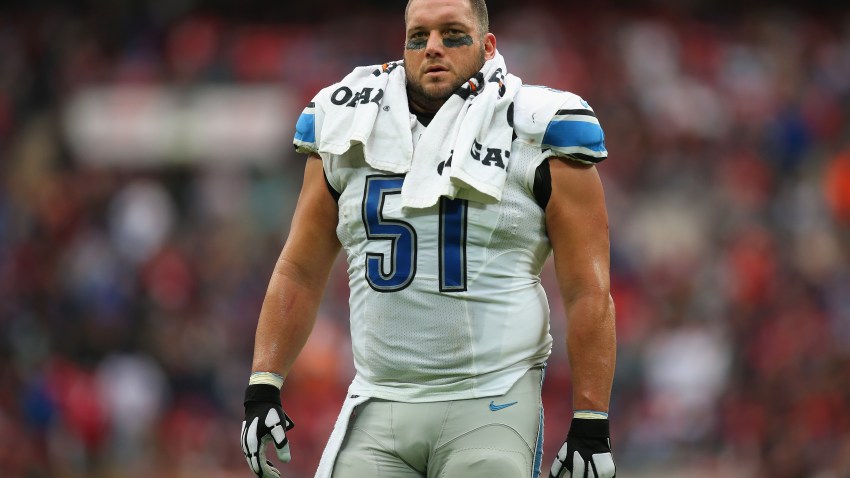 The Detroit Lions are going to be gunning for a division title on Sunday when they take on the Green Bay Packers, but they will be doing so without center Dominic Raiola after his one-game suspension was upheld by the NFL on Tuesday afternoon.
Raiola was suspended by the NFL on Monday following an incident that occurred against the Chicago Bears in Sunday's loss against the Lions. On the play, Raiola was stumbling away from the line, then appeared to look down and deliberately stomp on the ankle of Bears defensive tackle Ego Ferguson. Raiola insisted that the play was an accident, but Ferguson and the Bears thought otherwise.
The decision, which was reached by Hall of Fame linebacker Derrick Brooks, doesn't come as much of a surprise, considering the run of infractions committed by Raiola over the years. Most notably came an incident against the New England Patriots earlier this season when he was fined $10,000 for a late chop block on a kneel down by Matthew Stafford.
Travis Swanson will get the start in place of Raiola, according to NBC's Pro Football Talk.