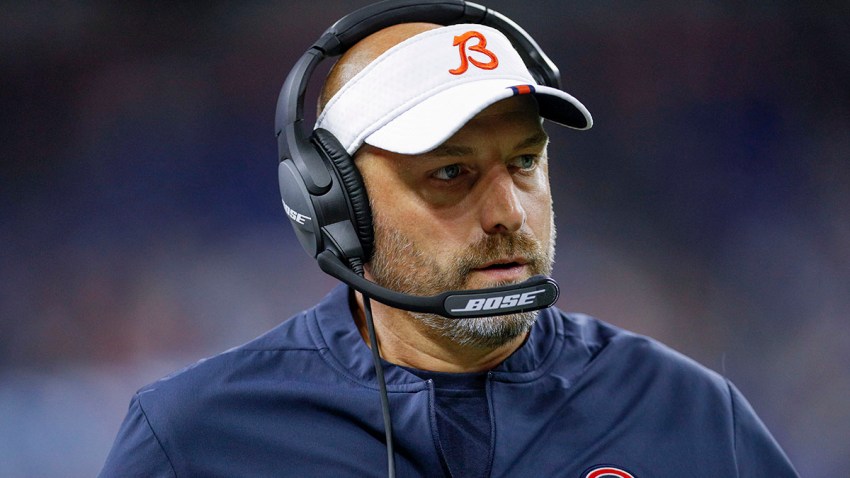 If the Chicago Bears are looking for bulletin board material ahead of their season opener, then their status in the eyes of several national pundits could provide just such a boost of motivation.
The Bears, coming off a 12-4 season that saw them reach the playoffs, are looked at as a possible Super Bowl contender by numerous outlets, but there are several who feel that the team's meteoric rise in 2018 was an anomaly, and that the team is set to crash back to Earth.
One such outlet is Sports Illustrated, where 11 of the 13 staff writers polled said that the Bears would fail to reach the postseason. Virtually all of them picked either the Packers or the Vikings to win the division or wild card out of the NFC North.
The magazine's NFL preview issue also had the Bears finishing in last place in the North with a 7-9 record.
"The Bears are still better than they were before Nagy arrived last year," Andy Benoit said. "But the defensive slip and improvements by the NFC North's other teams result in a pre-Nagy-like record."
The Sporting News does have the Bears winning an NFC Wild Card spot in 2019 with an 11-5 record, but has the Packers finishing at 12-4 to claim the divisional crown.
NBC Sports' Peter King also picked the Packers to beat the Bears in the divisional race, but did say that he believes Khalil Mack will be one of the NFL's best defensive players.
Geoff Schwartz of SBNation put together some bold predictions for the NFL season, including one that will surely rankle Bears fans. He believes the Bears will miss the postseason due to a much tougher schedule, and the fact they lost defensive coordinator Vic Fangio.
Finally, CBS Sports' Pete Prisco has the Packers in the number one slot in his power rankings to start the NFL season, and has the Bears in 11th place.